This is 15
Hang on for a minute...we're trying to find some more stories you might like.
15 is a tornado. 15 is when everything you've known is ripped away from you. 15 is when you feel like the ground has been ripped from underneath you. It's full of confusion, self-doubt, and stress, but somehow, at the same time it's thrilling.
15 is the first year of the worst four years of your life. High school. It's also the first of the best four years of your life. High school. 15 is when you begin to learn who you are or who you want to be. It's about learning to love yourself even when you hate yourself for not talking to the cute boy or getting anything below an A+ on the geometry test. It's about waiting until midnight of the night before the test to read 100 pages of To Kill a Mockingbird and hating yourself for it. But at the same time, it's about screaming your brains out at a Friday night football game and then going to iHop with your best friends to eat away the team's loss.
15 is insecurity masked by faux confidence. Every morning, you try on every possible combinations of outfits in your closet, but somehow everything still makes you look terrible. You go to school anyways and march through the judgment flooded hallways with your chin up and your head held high. You find yourself looking in anything shiny to make sure that your makeup hasn't smudged, or an imperfection hasn't popped out because god forbid that you have a pimple. But every day, in those judgement flooded hallways, someone will smile at you, or someone will compliment you and you'll feel yourself floating away from the mirrors and all the negative thoughts.
Being 15 is like being thrown into a raging rapid. 15 shows you how hard life can really be with deadlines, little sleep, and no mercy. Highschool doesn't care if you got less than 2 hours of sleep. Highschool doesn't care if you didn't get to study because your internet was out.  The rule of thumb in high school is — no work, no credit, no mercy.
At 15 everything seems difficult and impossible, so you don't want to do any of it. You only do what you absolutely need to do and then you lay on the couch and watch a whole season of The Office and pretend there's nothing else you could be doing. You bury your mind in a mindless television show instead of working on your Lord of the Flies allegory chart for your English class. It's working on your snake high score instead of learning about the Central and Peripheral Nervous System. Why would you work when you could see how many French fries you can fit in your mouth, right?
Being 15 can be tough at times but the tough times only lead to good ones. There are times when you feel down and defeated but you just have to put both feet down and hit the ground running. There are also be times when you feel more elated than you could possibly imagine and you'll have to calm yourself down like Michael Scott from The Office (season 7, episode 13). 15 is unpredictable, but this is 15. This is me. This is now.
About the Writer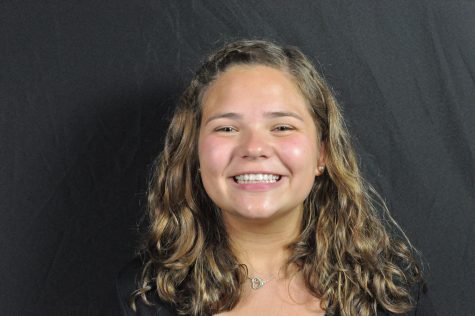 Bailey Heaton, Staff Reporter
Hey! I'm Bailey and I'm a junior here at Klein Collins. This is my first year on the Legacy Press staff and I couldn't be more excited! I'm also a proud...