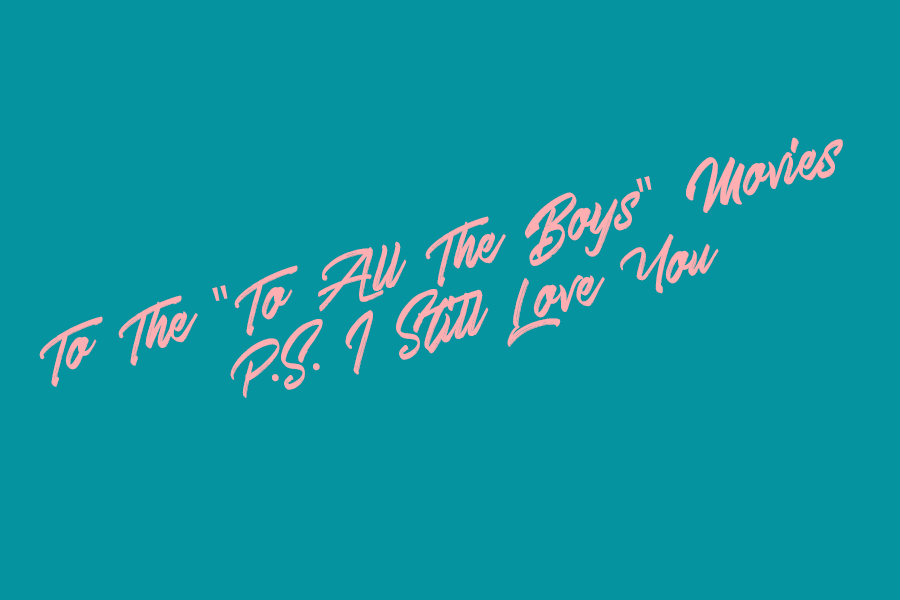 Trinity Ramm
When the world fell in love with Lara Jean (Lana Condor) and Peter Kavinsky (Noah Centineo), Netflix jumped at the opportunity to continue the To All the Boys I Loved Before trilogy, originally written into a series by Jenny Han. To All the Boys: P.S. I Still Love You is the second installment in this series where Lara Jean is met by another recipient of her letters, John Ambrose McClaren (Jordan Fisher).
The audience was first introduced to John Ambrose at the tail end of the first To All the Boys movie when he arrives at Lara Jean's door with her letter and flowers in hand. When he first appears on screen in To All the Boys: P.S. I Still Love You, you can immediately notice an actor change. Did the production team want us to forget Ambrose's minor yet cliffhanger appearance at the end of the first film? Netflix has not spoken out about why the original actor, Jordan Burchett, was replaced by Jordan Fisher before filming began last year.  It shows immediate inconsistency right out of the starting gates. While some say that Fisher has the bigger name and is more believable in breaking up the relationship between Lara Jean and Peter, Burchett still should have been kept on board for the simplicity of consistency within the To All the Boys universe.
The movie also sets up an interesting yet familiar scenario where the audience is torn between the heroine's two attractive and charming love interests. Ring a bell, i.e. The Hunger Games or Twilight? Just like Katniss had to choose between Peeta and Gale and Bella had to  choose between Edward and Jacob, Lara Jean is now faced with the choice between Peter and John Ambrose. While I, for one, am a lover of the new teenage rom-com renaissance, it is very tired and old narrative to make the girl choose between two boys in a love triangle. On the other hand, To All the Boys has taken a unique spin to this story line. It is like all of the boys are in a tournament against one another and, one by one, each boy is eliminated. In the first movie, it was Josh Sanderson v.s. Peter and Peter won out. In the second movie, it is Peter v.s. John Ambrose and Peter won out yet again. When  Always and Forever, Lara Jean, the completant to the To All the Boys trilogy, finally comes out, I have high hopes for a battle royale situation between Peter, Josh, John Ambrose and the new contender, Kenny from Camp. 
Despite the recasting of John Ambrose and their overused and outdated plot line, To All the Boys: P.S. I Still Love You was, fundamentally, a strong movie. It still embodied what it is like to be in love and in high school overwhelmingly well. Instead of capturing the whole process of starting a relationship with someone like the first movie had, the second stage in the trilogy also demonstrated the second stage in a relationship. It showed all of the firsts between Lara Jean and Peter (at least all of their "real" firsts). 
To All the Boys: P.S. I Still Love You most importantly showed turmoil and chaos within a relationship extraordinarily well. While watching this film for the first time, it was full of Oh My God, Lara Jean, why would you do that?- moments. When she started a fake relationship with John Ambrose to see if she loved him – Oh My God, Lara Jean, why would you do that? When she kissed John Ambrose after Peter had just confessed his love for her yet again just a few scenes earlier – Oh My God, Lara Jean, why would you do that? The confusion Lara Jean feels as she is stuck between Peter and John Ambrose takes a Polaroid picture of the confusion that goes into a true and meaningful relationship in high school.
The To All the Boys movies as a whole give teenagers hope and advice on how to navigate in the crazy world they live in. Bar its inconsistencies and clichés, To All the Boys: P.S. I Still Love You is another age-defining movie in this resurrected era of teen rom-coms.