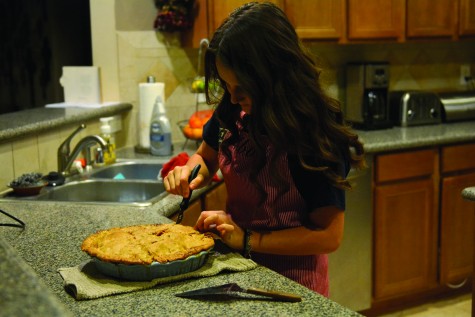 Graciela Martinez, Staff Writer
February 3, 2016
Filed under FEATURES
The sweet scent of cake fills the kitchen as she waits patiently for the batter to finish baking. She prepares for what comes next and gathers bowls, sticks and candy coating, so she can begin the 12 hour process of making cake balls. Junior Abbey Baker started baking at the age of three and has since...