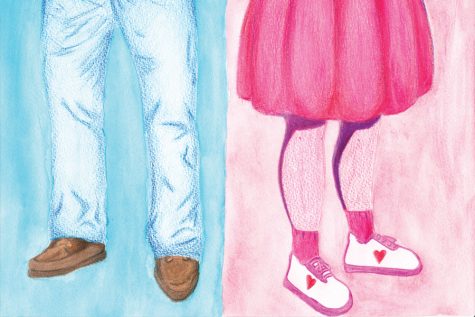 Viviana Camarillo, Design Editor
November 10, 2016
Filed under OPINIONS, Showcase
It starts the moment a baby is born. Blue caps for boys and pink bows for girls. Gender influences everything from colors to careers, continuing throughout adolescence. Pink is a girly color. Only boys play football. Girls can not do this. Boys can not do that. These ideals are part of a broken and outdated...