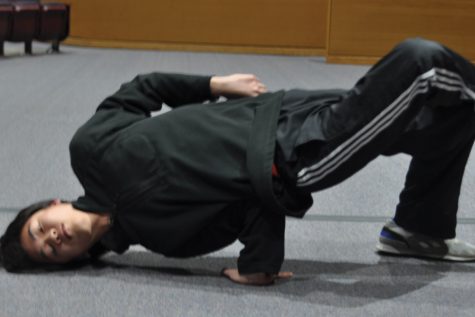 Ciara Urrutia, Business Manager
May 25, 2017
Filed under FEATURES, Showcase
He turns the music on, feels the beat and begins practicing the "air flare," one of the many moves in breakdancing. Junior Ethan Lee has been breakdancing for five years. Lee said he was inspired by his brother, Justin Lee, who has been dancing since his junior year in high school. "My brother...