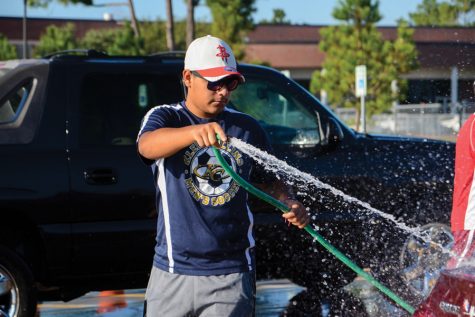 Maycee Wilson, Staff Writer
November 4, 2016
Filed under Showcase, SPORTS
A car wash organized by the boy's soccer team was held in front of the Klein Collins Football Stadium on Sept. 17 from 9 a.m. to 1 p.m. With more than 100 cars washed and $1,800 raised, the car wash was a success, according to boy's soccer coach Darrell Hamlett. "It was a great turn out. Lots of p...