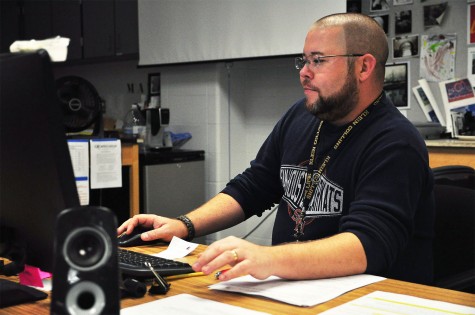 Ciara Urrutia, Staff Writer
January 27, 2016
Filed under FEATURES
Art teacher Chad Hardin draws, but he also draws people's attention when he says he is a Disc Jockey (DJ). Hardin said he started DJing 10 years ago to earn extra money for his daughters. "I've always loved karaoke," Hardin said. "After going out and paying to sing karaoke, I thought,...