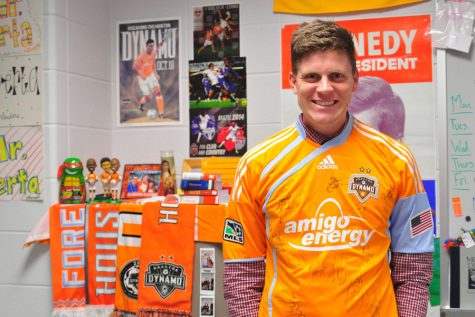 Ciara Urrutia, Business Manager
November 14, 2016
Filed under FEATURES, Showcase
He arrives at the stadium, covered head to toe in orange and white, ready to cheer on his favorite team. He sits in his seat, cheering on The Houston Dynamo and his favorite player, Ricardo Clarke. U.S History teacher Gordon Berta has been going to the Dynamo games since 2006 after Barcelona competed...