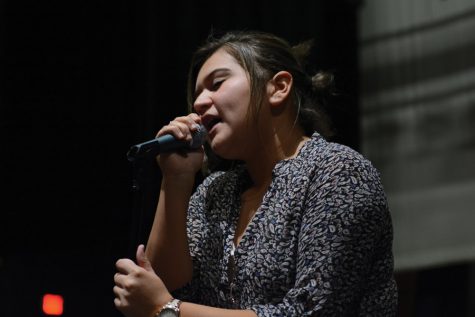 Ciara Urrutia, Business Manager
January 25, 2017
Filed under FEATURES, Showcase
The lyrics flow through her head as she plays the trumpet during jazz rehearsal and imagines herself singing to the music. Her dreams will become reality as senior Karlee Dominguez performs as the first singer in the school jazz band. "I was quite shocked," Dominguez said. "I joke around a lot,...