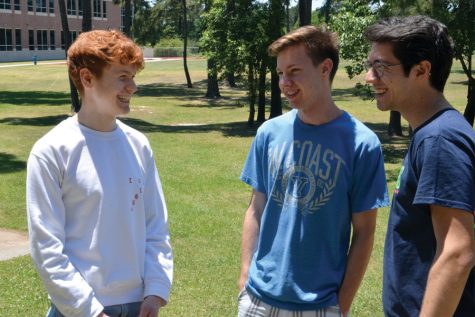 Jada East, Staff Writer
May 25, 2017
Filed under FEATURES, Showcase
The vocalist sings softly into the microphone while strumming his fingers over a guitar. He hears the bass start to strum, and the vibrations of the guitar fill the room. The drums pick up after the bass, and soon everyone hears the auxiliary join the mix. Suddenly the room is made up of sounds and lyrics...