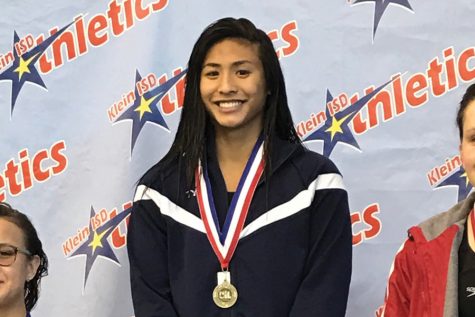 Victoria David, Editor-in-Chief
May 25, 2017
Filed under FEATURES, Showcase
Tension builds as she rests on the diving board, ready to jump into the water at the sound of the referee's starter pistol. There is no sign of nervousness in her face, yet the crowd is on the edge of their seats. A shot is fired and the swimmers dive into the water. Junior Lauren Carag earned her...