175 confirmed dead, 117 people still missing after ferry sinks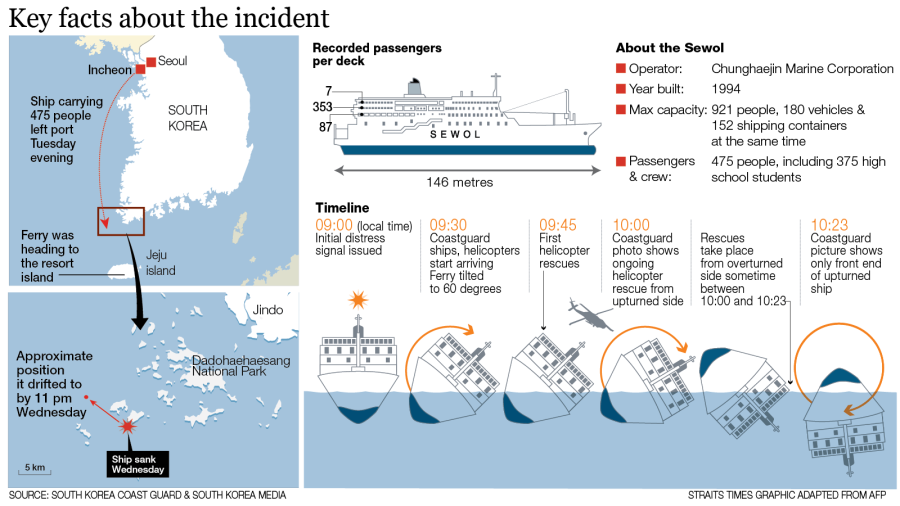 A ferry taking high school students to the island of Jeju from Ansan City sank off the southern coast of South Korea April 16.
The distress call reportedly came after the ferry began tilting to its side in the water.
There are currently 175 confirmed dead and 117 still unaccounted for. The number of fatalities spiked when officials found 48 girls locked in a room made to hold only 30. The girls, who obeyed orders of the crew to wear life jackets, were found today as officials continue to search the submerged wreckage for possible survivors.
Rescue teams have committed to search the surrounding water and sunken ship for survivors and bodies until everyone is accounted for.