Madeline Dase: Dancing to a New Groove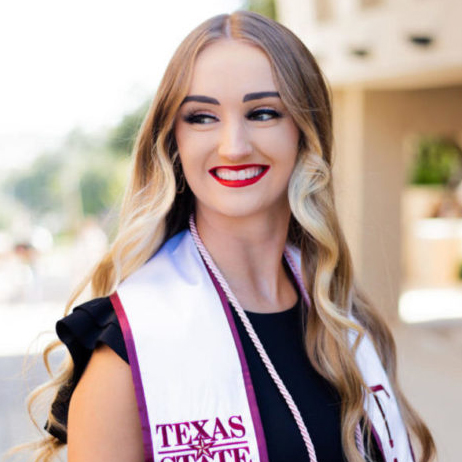 Madeline Dase is an experienced professional dancer and instructor who was welcomed to the Klein Collins family earlier this school year. With her natural grace, Dase has proved herself as a trailblazer with her extensive dance knowledge, Tiger Belles choreography, and the founder of the new KC Dance Club. 
Dase has an extensive dance background as a seasoned instructor, dancer, and strutter. 
"I've been dancing for about 20 years now, I started when I was three. In middle school I got into a competitive studio dance team for a few years. Then, in highschool, I was on the drill team for four years. My senior year on the team I was a Lieutenant," said Dase. 
Madeline Dase has also been a part of the Kilgore College and the Texas State Strutters of Texas State, where she received her Bachelor's in Fine Arts for dance education. 
The beginning of any journey is arguably the most important step to achieving your dreams, even if what gets you started is a subtle push from those who care about you. 
"My mom put me in dance classes, so she got my career started, but over time I really fell in love with the art of dance. I grew a deep passion for it and wanted to continue and make it my career," Dase stated. 
The KC Dance club founder has fulfilled her goal with flying colors during her time in the Orchesis Dance Company. Two out of three years in the company, she claimed the titles of line officer (second year) and Artistic Director (third year). 
Klein Collins
Dase has hit the ground running in her first months at Klein Collins. Her achievements this far make the KC family lucky to have her. She has fulfilled the needs of many dancers in school while also checking off some boxes of her own. 
"Klein Collins was definitely like a dream job for me. One because its located in the Houston area roughly an hour away from family. Two, I think Klein is a great district that provides a lot of opportunities to Fine Arts which gets overlooked. And of course Mrs. Thompson, it was great to work with her and I wouldn't want anyone else," said Dase. If she's asked on any given day about her experience, Dase boasts about how happy she is with her colleagues and students. 
Madeline Dase started her first year directly after the departure of much loved Morgan Covin. This left students with a gap in their hearts that Dase quickly filled with her new, needed leadership. 
"I would guess that I bring that fresh outlook. I like to have fun but also work hard at the same time, that's who I embody as a teacher," said Dase. Her classes are continue to be filled with an expressive atmosphere and positive attitudes. 
Dance is taxing on both the brain and the body. Dase not only has the responsibility of self-care, but she also handles teaching young adults to do the same. As with any other job, Dase has learned mottos throughout her career to help with this task.
"Touching back on what I said before, I want to work hard but have fun with it. A perspective I think has grown on the Tiger Belles as well, remembering that this is all supposed to be FUN," said the Tiger Belles co-director. Dase is also not afraid to dish out some constructive criticism to keep her students motivated using a method taken from her time as a student and daughter. 
The former Texas Strutter stated, "Something my dad told me that I always kind of stuck with is that if your coach stops saying your name, they stopped caring." Dance lesson number one acquired, coaches yell because they care. 
Future Expectations
Dase has already completed some items on her bucket list this year, but there is one goal she has highlighted as the top priority.
"I want to cultivate a great atmosphere for people to feel like they can come in and even if they don't do so well, know that's okay, because they're in a safe space where they're always going to be accepted no matter what," said Dase. 
The Klein Collins Dance Department welcomed the newest part of its team with open arms and warm smiles. 
"Oh, I loved it. I loved everybody. I came on my first day and I was like oh my goodness this is amazing. I couldn't believe this was my job. I work with Thompson who's the best head director to work with, I work with the Tiger Belles, and I have the best classes," said Dase. 
This year, the Dance Department cut down its showcases to one Spring showcase at the end of the year. The Spring Show is already a big deal, but with the added pressure of being the only feature show for dance classes, Dase has a lot to prepare for. 
"Lots of caffeine…"Dase says when explaining her planning process, which includes a copious amount of the Brown Sugar Shaken Espresso from Starbucks. 
"I want to make sure all my choreography is fresh, fits my dancers, and they enjoy it. I would like the KC Dance Club to give a performance as well."
Madeline Dase is focusing on attracting students to dance courses and the after-school club. 
"I mean, if you like to dance, then this is obviously a great environment and a safe space. Everybody loves being here with others, especially my dance 3/4 class. We have a great environment there and have lots of fun every single day. Whether it's the beginning, middle or end of the day, it's always something to look forward to start moving and get involved," said Dase.
Madeline Dase is the perfect embodiment of the quote when one door closes, another opens. She busted open the dance doors here at Klein Collins and continues to make an impact with each passing day. 
"I work with the best kids, have the best classes, and the best director in Mrs. Thompson. My ultimate goal is to have fun."