How Did We Get Joji from Filthy Frank?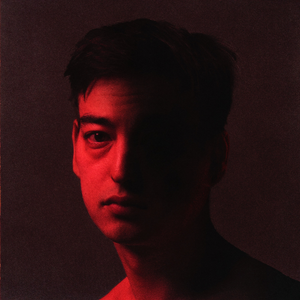 George Kusunoki Miller, better known as Joji (the Japanese pronunciation of George), is a Japanese singer and songwriter whose music career officially took off in October of 2018 after the release of his album called Ballads 1. It topped the Billboards R&B/hip-hop charts, making him the first Asian artist to do so.  The moody R&B/soul singer had previously lived under the alias of "Filthy Frank" and "Pink Guy" on Youtube. Despite his channel's large following of 6 million fans, in 2017 the once hugely popular internet comedian known for his cruel jokes and incredibly dark humor tweeted his resignation from Youtube due to his struggle of dealing with epilepsy, mental health concerns, and an overall lack of interest in the characters he had created. 
The half Australian and half Japanese artist grew up in Osaka, Japan, and moved to America when he was 18. He had always made music, but his career as an internet comic came first in 2011 Joji- who then went by "Filthy Frank-" began his streak as a successful Youtube star. He often dressed up in a bright pink bodysuit and even helped to popularize the "Harlem Shake" dance trend in 2013. Filthy Frank's personal Wiki Fanbase described him as "the edgiest man on the internet" and "everything a person should not be."
Miller had originally planned to make music under the name Joji while keeping it a secret since the music he produced interfered with the comedic content he created as Pink Guy. In 2015, he released two singles called "Thom" and "You Suck Charlie" but it was quickly leaked on social media that the person behind Joji's account was actually Miller. 
After giving up his Youtube stardom, Miller signed a record deal with 88rising- a record label, video production, and marketing company that supports artists of Asian descent. With the record label behind him, Joji began writing solemn, complex, yet overall relatable music. Joji's sound is often described as lo-fi, trap and hip-hop with blended elements of trap, folk, electronic and R&B. His soulful vocals, gloomy themes and "minimalistic production" fuse together to create his "down tempo" and melancholic style of music. 
The Japanese singer, who now resides in Brooklyn, New York, released his newest studio album called Nectar on September 25. It features his most popular songs from earlier this year including "Gimme Love," "Sanctuary" and "Daylight" with Diplo.