Facebook buys WhatsApp for $19 billion
Facebook Inc., the world's largest social network, acquired mobile messaging startup WhatsApp Inc. for $19 billion in cash and stock on Feb.19.
According to data gathered by Bloomberg, this is the biggest Internet deal since Time Warner's $124 billion merger with AOL in 2001. Ever since Snapchat's refusal of the $3 billion all-cash buyout, Facebook has been trying to acquire more social networks. Senior Alan Escareno, an avid user of WhatsApp, does not like the idea of Facebook owning the app.
"I use the WhatsApp to communicate with my family," Escareno said. "I feel like Facebook is going to incorporate a bunch of ads, and degrade the app. I also feel like there is going to be more of a privacy issue."
According to Facebook, WhatsApp has more than 450 million members, with 1 million added daily. Jim Patterson, CEO of San Francisco-based mobile messaging app, Cotap Inc., stated that Facebook was simply taking out a primary threat.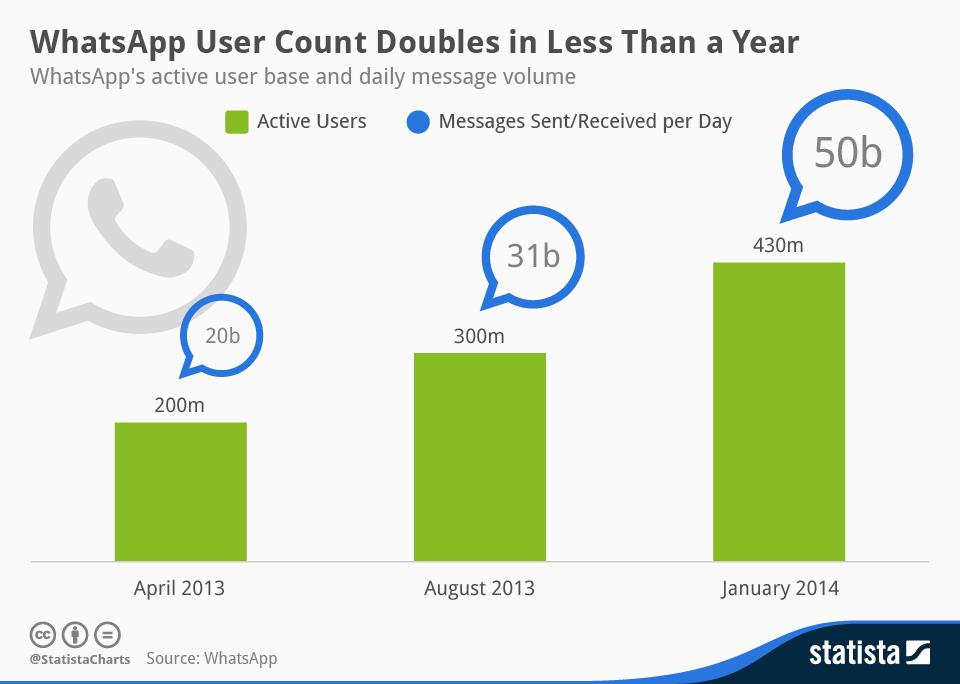 "They recognize that overnight it makes them the leader in the mobile messaging space," Patterson said. "It was clearly the first mobile app other than Facebook that was going to get to 1 billion users."
Bloomberg Industries analyst, Paul Sweeny, has the same mindset as Patterson.
"Facebook is clearly taking out one of its main competitors," Sweeney said. "They are buying 450 million loyal users and an extraordinary growth story, but at a staggering cost."