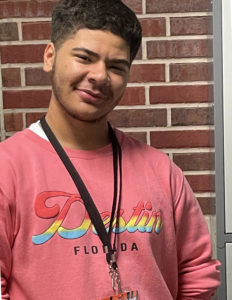 Don't expect high school to be all fun and games. It will never be exactly like a movie.
      Parents often tell students about their experiences, but when it comes to today's education freshmen find out the truth the hard way.  
     "I was expecting high school to be like High School Musical," senior Anthony Legg-Ridener said. "It was completely the opposite. It ended up being really fun like the movie, but it was a lot more tense than I thought it would be. Including the schoolwork and overall the environment with SATs and stuff."
     Some experiences are bad and some are good. Some are a mix of both. It depends on the student and the atmosphere that their school holds.
     "My goals were to be an honor roll student and to do my best and to make friends," Legg-Ridener said.
     We all need someone to lean on in school. The social aspect of being around people your own age helps when after graduation we step out into the real world and become adults. The idea of shedding the education system of high school for seniors can be scary. 
     "I regret not sticking up for myself more often because people can be mean and you don't always want to say something," Legg-Ridener said. 
     Being bullied is not all that high school is about. School is filled with many activities for students to make friends and create lasting memories. There are times when friends can stick up for each other and this becomes a winning situation.
     High school is a lot different than middle school, but it gets you ready for the real world. It's going to be tough, but it can be figured out.  It's good to have people around that can help out when needed.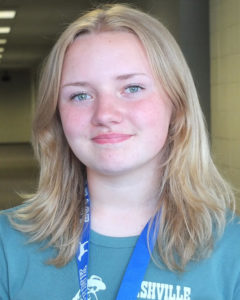 "I think high school is going to be fun," freshman Macy Crooks said. "I just plan on working hard and getting good grades."
     It can be a priority to make good grades, but it shouldn't be the only thing you want to focus on. It's good to build relationships with people and to socialize with your peers and teachers. 
     "I want to get all A's at least and I want to get better at the athletic training program," Crooks said. "As a senior, I want to be involved. I want to be doing a lot of stuff."
     Finding a place in school to fit into can be hard. Everyone finds their place at some point. It's good to look around and see what's available.
     "Socially, I'm fitting into school just fine," Crooks said. "It's not really an issue. I just have to work harder than I did in middle school, but that's not a problem."