VASE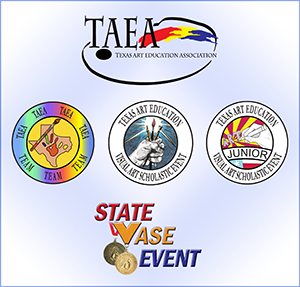 VASE stands for Visual Arts Scholastic Event and was held Feb. 16, 2019. VASE is huge for the art program and for those that are talented artists or designers.
Nine of our competitors qualified for state. Those competitors include:
Trinity Leger

Andrea Delgado

Autumn Smith

Hannah Riley

Esther Ivery

Lainey Tran

Malcolm Chan

Ben Griffin

Baustin Hendon
"I began VASE 27 years ago when only one event took place in Houston. Now we have four events taking place in the city" art teacher Mike Hall said.
"VASE needs a host school to have students be juried, our Principal Randy Kirk is gracious enough to allow Collins to host [this event] for many years."
Hall is the director for Vase Region 4 North.
"Klein Collins had 201 entries and state wide over 40,000 student works were juried." Hall said
VASE is also a great place to meet people and browse competitor's artwork.
"It was definitely really fun to work on and be apart of, " Isabella Olevera said, "Vase was fun, I talked to some new people and made some new friends."
This competition has a good meaning for some of the artist that compete in it. So many stories just transferred onto a canvas. "Coach Creel didn't even give me a choice, it was like a 'Your doing this whether you like it or not' lol" said Alaina Duke a talented artist from Klein Collins High. "My judge said she loved the story behind my artwork as well as the value and texture of it."
The VASE competitors who made state will show off their artworks once again on April 26-27 2019 at San Marcos High School.