Balancing School and Work During a Pandemic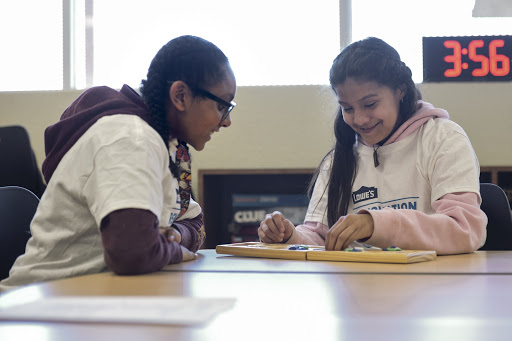 Klein Collins students have returned to school. With the new school year, 30 percent of high school students will have a job for at least a portion of it, says an article by Walden University. For some, having a job isn't completely necessary, just a way for teens to have a little extra money in their pocket. But for others, they work to help make ends meet in their own homes. No matter the case, with the Covid-19 pandemic going on and a new load of school work, employed students are still finding a way to balance these responsibilities.
Ariana Barrón, a junior here at KCHS, says she works from five or four (depending on the day) to 11pm with only 4-7 hours of sleep. 
The American Academy of Sleep Medicine recommends that teenagers from 12 to 18 years of age get at least eight to ten hours of sleep each day.
This isn't the case for Barrón. "I would have to go to school, and then after school, two hours later, I have to go to work. So whatever free time I had, I chose to do my work," she says as she explains how her job has affected her daily life. "It does affect my sleep schedule, but when I come home from school I take a quick nap, so that's how I get my extra hours of sleep."
Despite the lack of sleep and struggle to keep up grades, there are some amazing pros to working a part time job in high school. Research by Walden University shows that it can improve students' responsibility and time management skills. The child of Maria Vigil asked to be kept anonymous. Vigil explained that her son has been "more dedicated" and despite the pandemic, is taking the necessary precautions in order to keep himself and others safe. 
Another great example of responsibility and diligence is junior, Stephanie Padilla. "It can be really stressful at times having to juggle an after school job, keep my grades up, and keep up with soccer and orchestra at the same time. But for me, I always think about the end goal."she says, maintaining positive. "When I get home from school, I already have what I'm going to do planned and I stick to it. It takes a lot of discipline and sometimes it's hard to get the motivation, but it feels so good when you finally get everything you need done. I work hard now so I can be less stressed in the future." 
Jonathan Perez, also a junior, enjoys going to work and says his work schedule from 2:30 to 11pm doesn't affect him much. "Staying inside is really boring and all I can really do to have fun is go to a park and stuff like that. The only way to be safe from this virus is to sanitize consistently. Although, I'd rather the pandemic be gone. It's kind of scary." He explained his feelings towards the Coronavirus and that just like the others, his job requires him to sanitize regularly.
Even without extra activities, academic work is challenging. Despite this, these teens and many others continue to persevere through the stress of homework, job life, and a pandemic all while staying healthy and hopeful for the future.