Prom 2021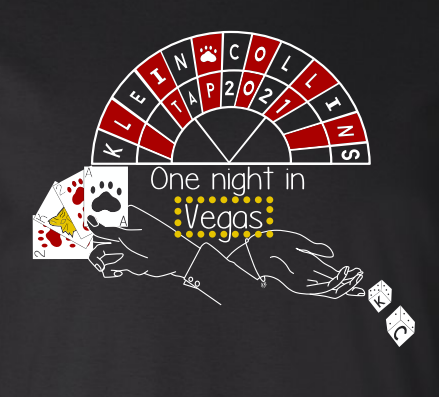 Last year, prom was canceled due to COVID-19, but this year, prom is back on. Prom is being held at The Woodland Waterway Marriott Hotel on May 15. Prom tickets are available until Tuesday, May 11.
This year's prom theme is "One Night in Vegas". Tickets are $75. Prom armbands will be distributed on May 13 and Senior shirts will be delivered May 11 to on-campus students. Online students can pick up their armband and shirt Tuesday, May 11 from 3:00-3:45 at the front circle drive at Klein Collins.
 Tickets for TAP (Tiger After Prom) are now unavailable. It will be held at Incredible Pizza in Conroe from 11 p.m. to 6 a.m.. For people that have already purchased tickets, they can pick up their shirt in the cafeteria during lunch on May 10 or May 11. KOL students can pick up their shirt on May 11 or May 12 after school by contacting the TAP President, Jacqui. The shirts will be used as tickets to enter TAP.