Golf, not just a Grandpa's Game
Since the beginning of time, golf has been known as nothing more than an old man's game, but that's all changing. The Klein Collins golf coaches, Coach Michael McKinney and Assistant Coach Scott Harmatuk, are proof of this.
 "When I found out Klein Collins had a golf team, I decided to pick the sport up again, and I fell in love with it all over again," junior Morgan Lentsch said.
She's not alone in this as the golf team has been on an incline since McKinney took over the team, "in terms of numbers, our team has doubled in size," he said.
The Professional Golf Association (PGA) says golf is a very important sport for teens to be involved in. Golf gives kids good life skills and can help make life-long friendships they continued on their ask and answer page.
 "I've developed special connections with people I've met along the way. It's those friendships that became family," varsity player Jason Roettgers said.
You can't join golf though and just think you'll be amazing. It takes a lot of hard work and practice to be as successful as the veterans on the team.
"People should not expect that this is a beginners golf class. It is a UIL sanction team that travels and competes against other high schools," McKinney said.
 McKinney, who began playing in 7th grade, said the sport can help a young person in many ways.
"I worked my tail off practicing and playing until I was our number one player every year of high school, I earned the right to play in college. I later played on some mini tours."
I've been a member of the Klein Collins golf team since my freshman year, and I can attest to the things said above. Golf has taught me many things such as responsibility and  patience. I have made many friendships since joining the team that I don't think would have otherwise been made.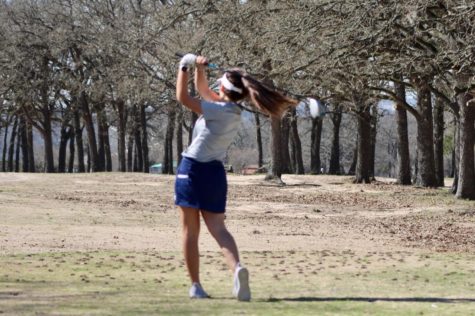 If you want to play golf, don't be afraid to take that leap. The sport of golf is a game that anyone can learn from and enjoy at any age. It's not just a grandpa's game. It's a family game.