The Downfall of Animation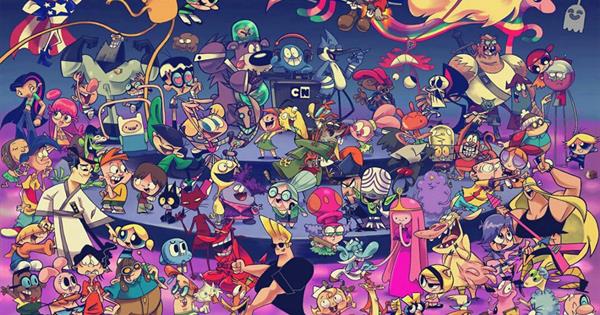 The magic of Disney and the entertainment of Nickelodeon and Cartoon Network is starting to disappear as children are no longer interested in cartoons. Disney recently rebranded themselves as Disney+ for children and adults to stream any show/movie for only eight dollars a month, which takes away from the excitement of waiting for your favorite show to play at a certain time while the viewership of Nickelodeon and Cartoon Network is starting to decline as they put out more and more spin-off and weary cartoons.
"My favorite cartoon used to be SpongeBob because it was funny. The show was for kids, but the humor was more mature, so I don't necessarily watch cartoons anymore. I watch anime," Aubrey Bishop said.
The legendary cartoon SpongeBob Square Pants has been on air since 1999 and is still one of the most-watched cartoons today. With each character having their own personality, vibrant colors that stand out, exaggerated facial expressions, and memes that circle the internet every two weeks, SpongeBob was different and unique. Recently, a spin-off has been made where Patrick has his own show called "The Patrick Star Show". The show is jumbled with juvenile humor and an oddly over-saturated animation style. Overall, a mass amount of activity happens within each episode where you can't remember a single scene. On the other hand, The Amazing World of Gumball is filled with a heap amount of activity happening, but it's divided with humor for adults and children and has a conflict and a lesson to learn in each episode.
"Modern cartoons that are airing on Cartoon Network are really bad," Corbin Miller said. "They weren't as restricted; probably whenever it came time when they could say and what they could do. So now it's all kind of marketed towards little kids. Kid shows used to have a lot of thought put into it."
Old cartoons such as Adventure Time and Gravity Falls had an opening and closing theme that matched the show and episodes that lead to a scenario. Each episode hooks you in and leaves you waiting for the next episode. Shows like Fanboy & Chum-Chum and Pinky Malinky have horrible writing and jokes that seem forced rather than having the jokes flow naturally. Everything seems chaotic and overwhelming considering the horrible character designs or designs that are unoriginal.
"I think that modern cartoons really lost the true meaning of what a cartoon is," Thomas Vera said. "A cartoon was more than just the wacky animation and humor, it used to be progressive stories that catered to kids and teens. The golden age which is the era I grew up in in the era where cartoons started to progress and develop into the funny and beautiful stories that we know and miss today. Seeing that era compared to what we have today makes me disappointed in whoever changed cartoons."
Kids should have conversations about when the next episode of a cartoon is coming out rather than what iPhone they're getting for Christmas. In general, the older kids get, the more cartoons become irrelevant.