Cool and unique places in Houston
If you have lived in Spring TX for a long time, then I bet you are tired of going to the same three places to hang out with your friends every weekend. Here are 10 affordable, amazing places to visit within 45 minutes of Klein Collins that you should definitely visit if you have the time.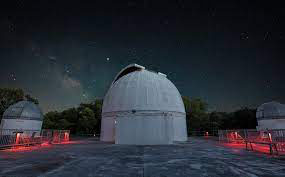 George Observatory in the Houston Museum of Natural Science 
The Museum of Natural Science has brought back stargazing Saturdays by renovating and updating the George Observatory, officially reopening it for business for the first time since 2019. Bring a date or some friends, for a laser tour of the beautiful starry night sky, all made possible by live video footage of Brazos Bends State Park. There is a $10 dollar cover charge, all ticket purchases are online with limited availability to keep things Covid-19 safe.
Montrose Market, Pavement, Thrift Finds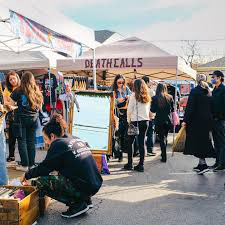 On the third Sunday of every month, there is an extensive outdoor market with thrifting, shopping, etc. The market opens outside of a clothing shop called Pavement in Montrose, they offer a large variety of clothes ranging from new to vintage. They are constantly restocking their shelves so there is always something new to find every time you go. Their sister store The Leopard Lounge connects to pavement and with the market right outside during the Sunday market. They are conveniently located right next to lots of cafes and restaurants making this a great place to bring your friends for a day full of good food and great deals. 
Rice box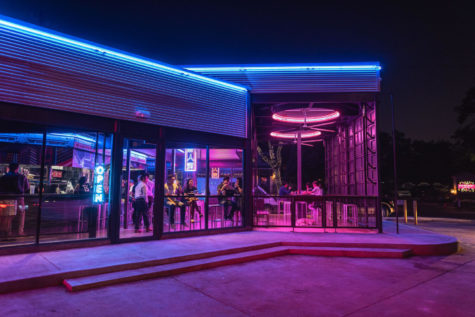 Downtown with locations in River Oaks and The Heights, The Rice Box is a Chinese/American restaurant covered in glass and neon. The Rice Box is working to provide a unique experience with great food you definitely won't forget. While this option is slightly further away from KC, it is definitely worth checking out especially for the photo ops.
Graffiti park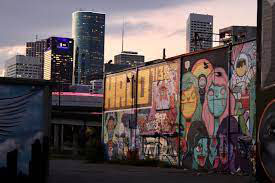 A cluster of buildings covered in assorted graffiti, murals, and artwork made by Houston artists, this is a great place to visit for photography or just for fun. There is no admission fee and it's a beautiful place to check out at least once if you're in the area. Another perk, it's located just 3 miles from the museum district if you're looking for more to do once you've checked out all the amazing art.
Downtown museum district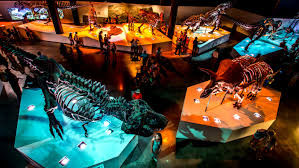 Every Thursday all general admission to the Houston Museum District is free of charge, including the zoo. Take a day to go and explore the different museums and all of their newest exhibits, features and some of the awesome add-ons to take a look at. Some of the more popular exhibits, including but not limited to, the butterfly exhibit at the Museum of Natural Science, the Burke Baker Planetarium with 8 different attractions to choose from and the special film nights at the museum of fine arts. No matter what you're interested in, the Houston Museum District has a lot of different options to explore and a whole day to explore them free of charge. 
Escape From Time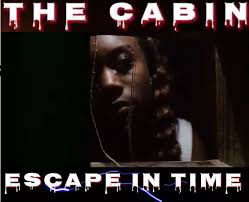 Test your skill at solving puzzles with your friends while locked in a room with an hour on the clock, by working as a team look around and find the first clue of many to work towards your escape. Escape from time is located on Rayford Sawdust in The Woodlands, they offer 4 different rooms at different difficulties and themes. Prices vary depending on the room and how large your group is but the average is around $32 dollars a person. Do you think you can escape ? 
Old Town Spring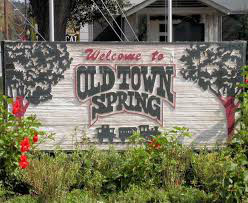 Old Town Spring is a historic little town with over 194 places to visit and shop at while you're there. The atmosphere is very old timey and joyful, with unique locally owned businesses you won't find anywhere else. Old town spring started as a 19th century railroad hub that grew to the town you see today. Whether you're there to window shop or to just explore the countless boutiques and stores, you are guaranteed to have a good time. 
Electric Game box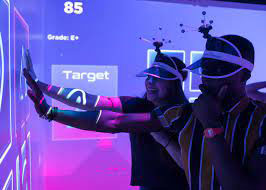 The Electric Game Box offers a gaming experience like no other by putting you in a box with fully immersive Virtual Reality gaming systems and eight different games to choose from. On Monday-Thursday entry is $15 dollars for 30 minutes or $20 dollars for an hour. Friday-Sunday the entry is $25 for 30 minutes or $35 for an hour.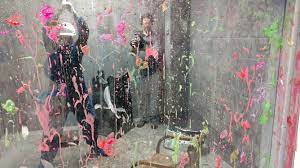 Smash Therapy
 Take all of your anger and frustration out with some friends at Smash Therapy, located on Stuebner Airline in Spring. Smash Therapy gives you the opportunity to safely destroy all of your surroundings with your choice of music blasting through the speakers while you get it done. The price is 15 dollars for 5 minutes, or 30 for 10 minutes. They also offer deals and packages based on how many people are in your group. 
The Gaming Goat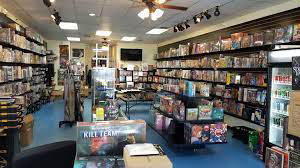 The Gaming Goat is a tabletop gaming store with a great variety of games and figures. They offer drinks and snacks for purchases as well as a whole wall of games you can play in store for no additional price. The Gaming Goat also does Dungeons and Dragons campaigns on event days as well as competitions, depending on the day you go in. If you have never given tabletop gaming a chance or aren't really familiar with it The gaming Goat is the best place to learn, the employees are very friendly and patient with questions and will even sit down and play something with you. It is located on Cypresswood and Holzwarth road.