Adele strikes again with latest Easy on Me release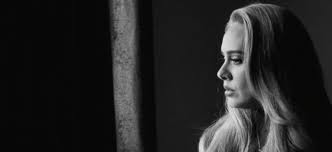 Adele has been a singer since 2006 and comes out with new albums every few years. Her most recent song Easy on Me was released on Oct. 15 and has hit top charts. 
Fans have been waiting years for her to come out with new music since her last one was released in 2015.
Most of her music focuses on heartbreak or love with each song raking in over a million views within the first few days of being released.
"I had good intentions and the highest hopes," Adele sang in Easy on Me.
Many fans can relate to this sense of heartbreak and pain after going through painful relationships.
"There ain't no room for things to change, when we are both so deeply stuck in our ways," Adele sang.
Couples usually struggle with different beliefs or ways they'd do things that really put a stick in their relationship creating many problems between them. Having make it or break it situations around every corner with some couples. 
"Go easy on me, baby," Adele sang.
The purpose of the song is about how she wasn't mature or ready. She tried her best growing up and still felt things didn't work out. She hopes that person is easy on her through the heart break.
Definitely a good listen and makes me think deeply about relationships with anyone.