The Life and Legacy of America's Golden Girl: Betty White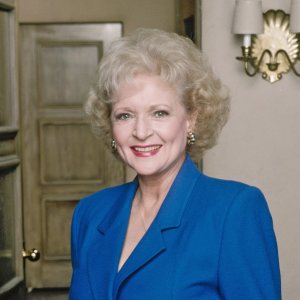 Actress, comedian and pioneer, Betty White died on Dec. 31 of last year, a few weeks short of her 100th birthday. She was best known for her career in television that spanned over eight decades. From her role in The Golden Girls to helping animal charities, she created a lasting legacy that will be remembered for generations to come.
         Born in 1922, she lived through World War 11, racial segregation, and the COVID-19 pandemic. White became the first woman to produce a sitcom, and for that, was coined the "First Lady of Television."
Aside from her role on the screen, she also played a big role in supporting animals such as in her 1970s TV series "The Pet Set." She also personally supported numerous animal nonprofits such as the Greater Los Angeles Zoo Association and the Morris Animal Foundation . 
  In addition, she also served as a volunteer for the American Women's Voluntary Services, where her work included driving a truck to deliver medical supplies to the Hollywood Hills area.
Like any great leader, White faced much criticism and controversy by the media, most notably, for her 1954 variety show for including a black tap dancer in a time of racial segregation. 
Despite this criticism, White went on to star in many TV shows and movies including Advise & Consent, Bones, and Toy Story, garnering fame and support from millions in the country. Her death is a loss to the acting community and to the whole country. She will be remembered as an icon and trailblazer.