Stephen Curry's Career
Stephen Curry is a professional basketball player that played at Davidson College from 2006 to 2009. Curry got drafted in the first round with the seventh overall pick of the 2009 draft by the Golden State Warriors. 
Curry was born in Akron, Ohio. Curry's dad, Dell, was a professional basketball player that played with the Charlotte Hornets, Utah Jazz, Cleveland Cavaliers, Milwaukee Bucks, and Toronto Raptors. Dell Curry won sixth man of the year in the 1993-1994 season. Curry's mom, Sonya Curry, played volleyball, track and field and basketball in high school. After graduating high school, she attended the University of Virginia Tech where she was a student athlete. She only played volleyball there, and in her junior year, she earned all conference honors in the Metro Conference. 
Curry started his rookie season with an average of 17.5 points, 4.8 rebounds, and 5.9 assists. Curry got all rookie first team. Curry was not on the best team of the Warriors because they went 29-53 in his rookie season and missed the playoffs by a lot. 
During Curry's whole career so far he has amassed 23.6 points, 4.5 rebounds, 6.6 assists with a 47.5 percent from the field and 43.3 from three. His best season was in the 2015-2016, where he averaged a total of 30.1 points with 6.7 assists and a career high of 5.4 rebounds. Curry is averaging 28.1 points per game, 6.3 assists, and 5.6 rebounds, with an average of 49 percent from the field, and 37 from the three.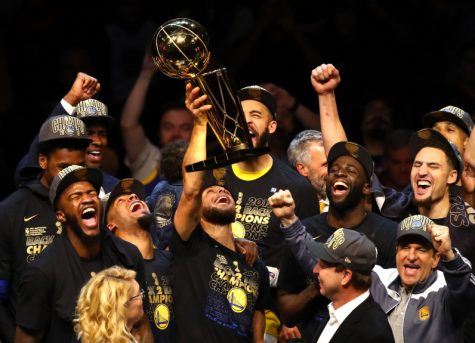 The Golden State Warriors have been Curry's team since he got drafted by them. The Warriors have been the most dominant team in the league the past seven years after in 2015-2016 they beat the all time record for a team with a record of 73-9, beating the 1995-1996 Bulls 72-10 record. 
Curry's career so far has been crazy- he has already won two MVPs,is a six time All NBA player, six time all star, and three time NBA Champion and a lot more achievements that he's accomplished through his years at Golden State. 
Curry will probably stay with the warriors for the rest of his career. Curry will be hands down one of the best players to ever play for the Golden State Warriors franchise.