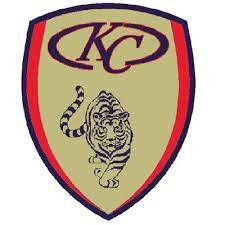 Every school believes they have what it takes to be the best, but having that one school who you can't wait to beat truly changes the experience. The crowd becomes enamored with the game, electrifying the atmosphere with their screams of excitement for their school. 
School rivalries are an essential component to having great school spirit. With school rivalries, the students become more aware of the events happening around them and want to be a part of the experience.
"I think it brings the fans out to fill the student section," sophomore Sophie Whittmer said. "The students become more loud and proud as the game goes on."
Rivalry gets the students hyped about the upcoming games and causes the players to work harder. Wittmer believes that rivalry really brings out the students' school spirit and ultimately makes the experience more fun.
"We have this spirit outside of school where students want to get involved," senior Mikaylah Harris said.
Harris believes the rivalry only applies to sports.  She explains that rivalries tended to be more prominent in sports, especially football.
Freshman Jahmere Curry feels when football season starts, that's typically when rivalry is at its height.
"The championships between each team every year is what pushes the players to improve to get the crowd to cheer," Curry said.
While some school rivalries were simply for sports, others feel these rivalries ran deeper. Principal Randy Kirk explained the rivalry between schools is more than just sports and can apply on an academic level. The rivalry between all the Klein ISD high schools gets stronger depending on what the event is according to Kirk. 
"I think it changes in sports," Kirk said. "Like football would have a different rivalry than basketball. And then academically, it varies as well. So, you know, all the Klein schools are great to have a rivalry with." 
He explains that with rivalry, the competition is extremely high since the students will be going up against schools with similar standards. Kirk has seen the tremendous respect the students have for one another and how that passion is expressed at school events.
"That passion and the respect the students have for each other as they compete [helps when] excelling [at that] level," Kirk said.