Q/A: Assistant Principal Allen Scott discusses his passion and purpose for being a role model educator
Legacy Press: Tell me about yourself.
 Allen Scott:
Born and raised in Houston, Texas, I am the oldest of three siblings. I have been married for 16 years with two children: one boy and one girl (16 and 13). I consider myself to be a situational extrovert. I'm super-cool once you get to know me and quite possibly the greatest friend you could ever have. My closest friends would describe me as authentic, loyal, and down-to-earth.
 Legacy Press: Tell me about your passions outside of school.
Allen Scott:
I am passionate about several things. Number one is my family and raising my children to be productive, responsible people. Outside of my family, I am passionate about personal fitness, physical and mental, and changing the narrative when it comes to minority students. By changing the narrative, I mean the stereotypical expectations of minority students. For example, minority students are more than great athletes; they also excel academically. Often minority students are led to believe that the only way to make it is through sports. Don't get me wrong, I love sports, but even the greatest athletes need an education and a skill set outside of sports.
 Legacy Press (LP): What inspired you to go into the education field?
 Allen Scott:
I saw the lack of black male role models in education. Typically, students do not experience their first black male educator until junior high or high school, usually in the form of a coach. This was true for myself and most of my peers growing up. I intentionally started my education career at the elementary level for that very reason. I wanted young impressionable minority students to see something different from what is normally shown in the media when it comes to men of color. I wanted them to see the image of a smart, successful, well-spoken, well-dressed Black Man, a man who is confident, intelligent, and assertive.
 Legacy Press:  What motivates you?
 Allen Scott:
Not to sound cliché, but my family motivates me. My wife is my biggest cheerleader and supporter. Over the last 20 years of being together, she has been instrumental in my education career. I can recall the long nights helping me study and prepare for my educator certification test. Additionally, my son and daughter are my motivation. I want them to experience everything that my parents could not do or expose me to growing up.
 Legacy Press: Tell me about your family.
 Allen Scott:
My wife's name is LaToya Scott, and we met 20 years ago when I fell out of the sky into her driveway. This year we will celebrate 17 years of marriage. She's truly the best and my complete opposite, which balances me. As I stated, I'm the oldest of three siblings, and I have a somewhat younger sister and younger brother. My parents are high school sweethearts and have been married for 40 years.
At 16, my son is a second-degree black belt; he has a YouTube channel that is going through the approval process to be monetized, he's an honor roll student, and now he's on the verge of landing his first modeling contract. My daughter, 13, is also starting a fashion YouTube channel. She's won several cheer competitions, loves to cook, and has a passion for writing.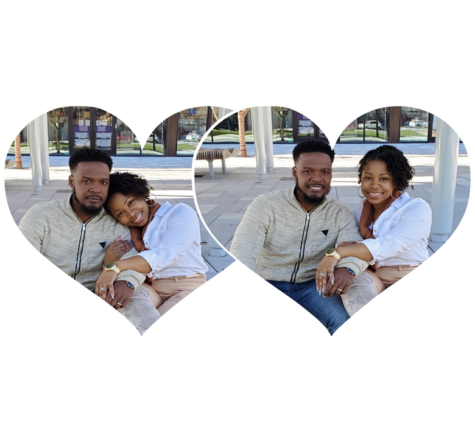 Legacy Press: Who is your role model?
 Allen Scott:
My dad is my role model, but that's not to say that my mom isn't just as important. I say my dad because fathers sometimes don't get the credit they deserve. My dad and I are alike and different in many ways. Growing up, my dad always preached the importance of education. Shortly after my son was born, I took some time off from school. My dad pestered me to death as to when I was going back to finish my degree. I was so sick of hearing it that I re-enrolled back in school one year to the date of my son's birth so that he could leave me alone about it. His refusal to give up on me made me the man I am today. I don't know where I would be if it were not for my dad and his strong influence.
 Legacy Press: What are your duties and responsibilities at Klein Collins?
 Allen Scott:  My main role is the administrator over fire safety and security and a host of other duties and responsibilities.
Legacy Press (LP): How does it feel to be the only person of color in the Klein Collins Administration?
Allen Scott (AS):  That's an interesting question. To be fair KC does have a Hispanic female administrator, but I understand where you are coming from. I don't think one could relate unless you are a person of color in a similar situation. That's not to say that things aren't going well for me at KC. Since my arrival I've been welcomed with open arms by administration and the staff of KC. I haven't been made to feel unwelcomed or uncomfortable in any way. However, I am keenly aware of the optics just as you are for asking the question in the first place. I don't let being the lone male administrator of color bother me. Hopefully my success in administration will lead to the next person of color success in KC administration.
 Legacy Press:  What positions did you have before Klein Collins?
 Allen Scott: Before KC, I was an administrator at Klein Forest High School.
 Legacy Press:  What is something that excites you about your job?
 Allen Scott: Getting to know students and making an impact in the lives I encounter daily. Since my arrival, I've been welcomed with open arms by the administration and the staff of KC.
 Legacy Press: What do you like to do outside of your work at KC?
 Allen Scott:  Outside of KC, I like to work out, take walks along the nature trail in my neighborhood and listen to podcasts. I'm also into Anime, and my favorite is Attack on Titan, One Punch Man, Dragon Ball Super, and all things Naruto.
 Legacy Press:  What are your current short and long-term goals?
 Allen Scott:
As for my short-term goals, I am focused on my current role and becoming proficient in my assigned area. Long-term, I say the sky's the limit, and only time will tell what is next for me. I want to eventually start a podcast that focuses on the perspective of black men and a support group for men's mental health.
Legacy Press: What is a fun fact about you?
 Allen Scott:
I have a twin sister, and I have superpowers that I'm not allowed to discuss any further.