Everything is always bigger in Texas, and this includes high school homecoming season. Mums the size of your face (and sometimes larger), packed varsity football stadiums, and over-the-top proposal posters play into the stereotypical Texas homecoming experience. The annual week of school spirit-centered festivities never fails to bring students together. 
Tigers, of course, are no exception to the go big or go home rule. From Monday Sept. 25 to Friday Sept. 29, students celebrated homecoming season with a fittingly celebratory theme of Carnivale. Dress up days included tropical, color wars, Adam Sandler, spirit wear, and pajama days. 
MONDAY: Tropical day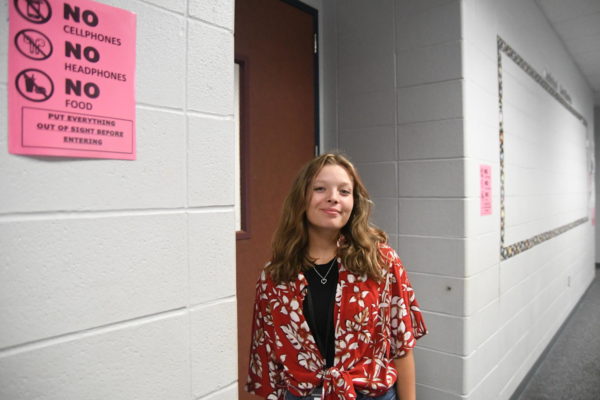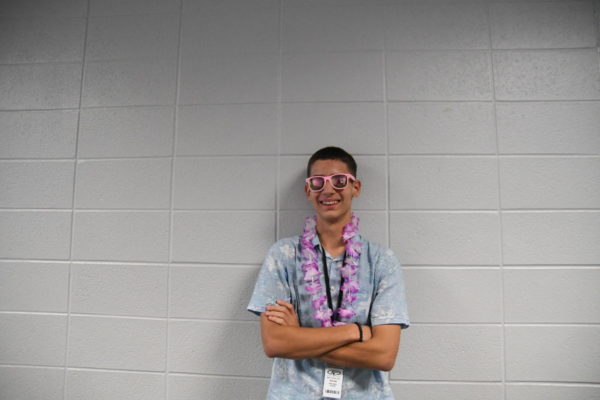 Presumably inspired by the tropical setting associated with the Carnivale theme, tropical day started off homecoming week strong with bright colors, loud prints, and plenty of lei necklaces. Junior drum major Olivya Darden showed her school spirit with a classic Hawaiian shirt. She also (correctly) predicted a numerous turnout for the homecoming game.
"I feel like usually our student section is pretty packed," Darden said. "But with this one, everyone's like, 'Oh my God!' They get to wear all their mums and garters, so they're pretty excited."
TUESDAY: Color war day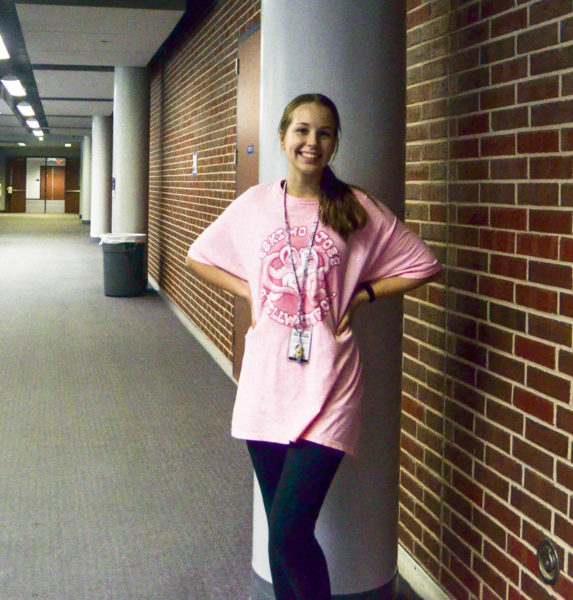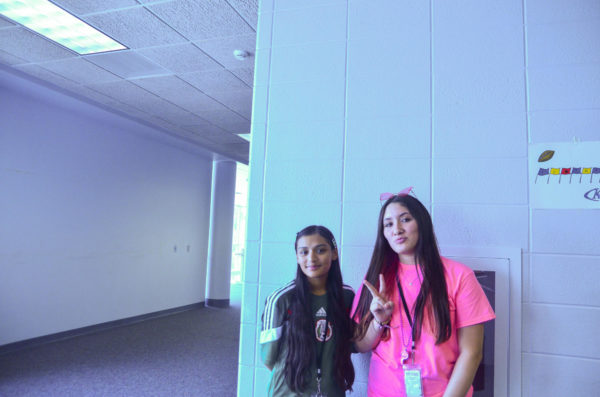 Color Wars Day arguably generated the most turnout out of all the dress-up days. Freshmen were instructed to wear green, sophomores blue, juniors pink, and seniors purple. 
Junior Tiger Belle Bonnie Diehl was one among many to take part in the color war. She also has enjoyed many of the other festivities associated with homecoming week, especially because she is a social officer for the Belles.
"We got to decorate the posters for homecoming week," Diehl said. "And it's really fun to be on the field at halftime when they're announcing everyone because we get to do our little ripples and stuff."
Looking at the color war's green group, freshman band member Evelyn Huerta had a lot to prepare for, and be excited for, in terms of the overall week.
"I'm focusing on the song we have to play for halftime because we're not doing our show this week," Huerta said, referring to 'Open Arms' which infamously plays on loop for about 12 minutes as the court is announced. "[Homecoming] sounds very exciting. I guess probably because the whole school talks about it and gets together."
Another pink team member, junior Aleighna Broyles, for good reason, focused the majority of her excitement on the Thursday night game.
"I'm a big football fan," Broyles said. "The student section, definitely, just [because] the vibes are there. KC is just a whole other level of excitement and just brings joy to you during homecoming week."
WEDNESDAY: Adam Sandler Day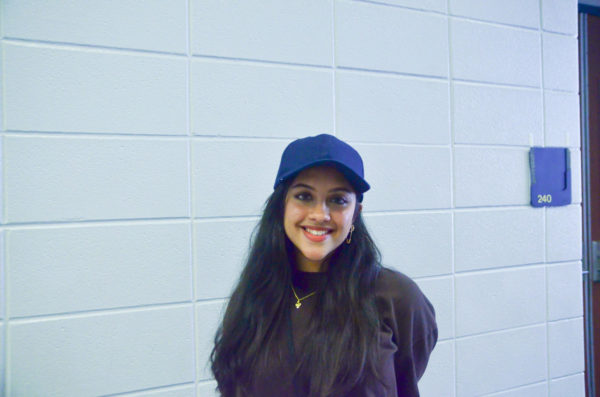 What's homecoming week without a meme-inspired dress-up day? This year, students followed the new trend, practiced by many other high schools for their dress-up weeks, of setting a theme day centered around Adam Sandler. He is known for his 2000's, baggy, mismatched paparazzi outfits, and students surely spared no expense to fill our school with Adam Sandler look-a-likes. 
"I just think it's fun like it's kind of like switching gender roles and it's funny to see," junior Maheen Ali said. " None of the guys ever dressed up but all the girls are dressed like this guy."
THURSDAY: Game day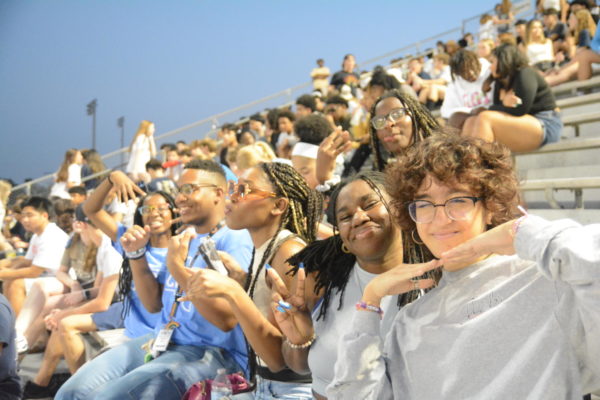 Thursday, in short, was a bad day for anyone trying to take school seriously. Between the hundreds of mums and garters crammed in the hallways as well as the anticipation for the big game. It was arguably the most energetic, excited, and noisy day of the school year. 
As it does each year, the homecoming game saw a packed student section. Face paint, feathers, glitter, confetti, and every other sign of tiger pride helped it stand out.
"It's good to be a part of [something with] my fellow tigers," senior Dylan Jones said. "I just really love cheering for my team."