Despite Covid-19 obstacles, Homecoming was a success
Since the COVID-19 pandemic began, sweeping changes have been made in every aspect of large gatherings at schools. Across the country, school traditions have been modified to fit CDC guidelines and the decisions of local officials. Despite many obstacles that have arisen because of the pandemic, the annual Homecoming tradition at Klein Collins has endured with enthusiasm.
Vivian Luong, a member of the Klein Collins cheer team, has practiced cheers and chants weekly for the Homecoming game. "At first, I actually had mixed feelings about Homecoming because it is usually a very busy and stressful time of the year, but all the work, sweat and tears are always worth it," Luong said.
On the days leading up to the big football game on Nov. 19, Klein Collins celebrated Homecoming through dress-up days, a pep rally, and nominations for the Homecoming royal court. The Homecoming game was held at Klein Memorial Stadium.
The dress-up days leading up to the game included Twin Day, Meme Day, and Pajama Day, among others.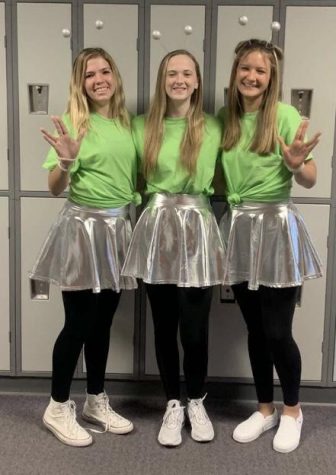 The pep rally was modified from previous years including limited seating, mask-wearing, and socially distanced crowds.  Cheerleaders, band members, and Tiger Belles pumped up the crowd for the game that took place later that night.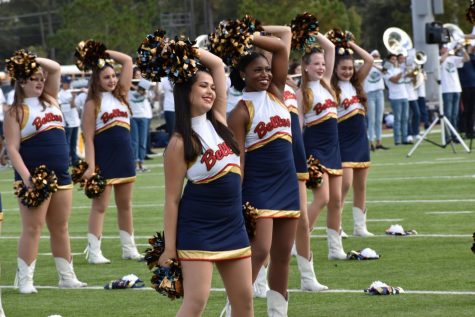 Every year, the student body at each grade level votes for the members of the Royal Court to represent their class at the Homecoming game. The titles include Lady/Lord, Duke/Duchess, Prince/Princess, and Queen/King. The Royal Court walks the field in formal wear, imbuing a sense of normalcy in this unusual time.
"In this year's Homecoming experience, I gained faith, hope and also friends. I would say it has been different in many ways from previous years." Bella Grace Dilworth, a sophomore, said. "It was truly historic because when I'm older and look back on the pictures when we were wearing masks, I'll remember not just the pandemic, but also how memorable Homecoming was despite the pandemic."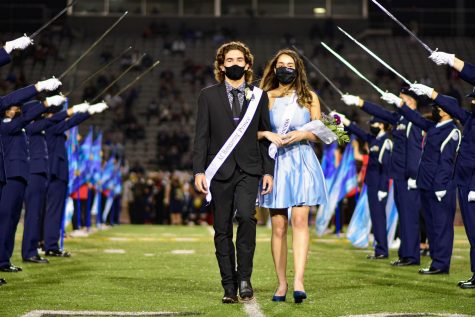 The Klein Collins football team competed against Tomball Memorial in a hard fought game that ended 48-49. Even though the Homecoming celebrations had to be modified, they were a huge success thanks to the leadership of Klein Collins administrators, staff, Student Council, coaches, and all who participated in the game and celebrations throughout the week. Go Tigers!