Service Beyond Responsibilities
As JROTC students enter the classroom, they transform into cadets. The classroom becomes a boot camp, and they exit with discipline, skills and knowledge that go beyond a diploma.
Hunter Knutson, a second-year cadet, said that JROTC is unique for the fact that it is mostly student-led, and the program teaches key life skills like leadership, integrity and excellence.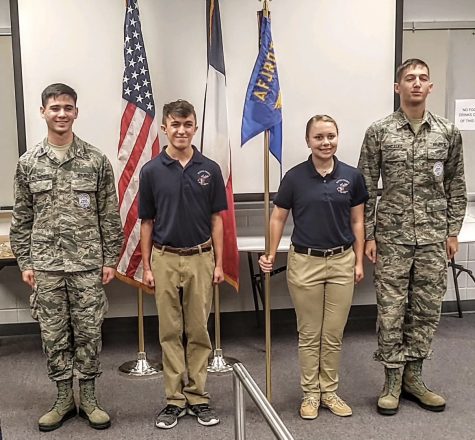 The JROTC curriculum is comprehensive and self-empowering. Every day something new is taught, and old skills are refined. The cadets learn life skills as well as career knowledge such as Aerospace Science. Cadets discover countless opportunities to serve the country, from the Army to the Navy to the Air Force, as well as the benefits that come along with it.
For students that are in the program for all four years of high school, JROTC mentors students and pays full-tuition for the students' post-secondary education for a military or armed forces institution. Every class is a different "flight," and lockers are given to the students to store their belongings, uniforms, and clothes for their after-school JROTC activities.
Service is a big factor in the program where students learn critical life values of integrity, respect, service before self, and community through volunteer work and school leadership. Before the Covid-19 pandemic, cadets would also go on field trips to cultivate the values of service and leadership in the community, from tutoring at Kreinhop Elementary School to feeding the local firemen.
"I've always been interested in a military class because it builds up character and you learn lessons about life and have the ability to work with others," Ariana Barron, a third-year cadet, said.
Cadets have the option of competing on different after-school teams from drill to physical training to academics, depending on skills and interest. Competitions occur throughout the year. JROTC tries to simulate everything like the military as cadets handle similar responsibilities, uniforms, and physical regimen.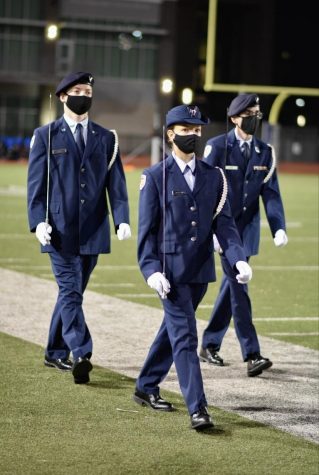 Beyond the JROTC classroom, cadets transfer these skills into furthering their education, pursuing a military route or joining the workforce. In any route they pursue, they do it with service, integrity and excellence – the traits they learned while in the Klein Collins JROTC.