A life that keeps on giving
On Oct. 28, 2017, Klein Collins junior Kailee Mills lost her life in an automobile accident while not wearing a seat belt just 500 yards from her home.  In that same year, there were 929 people killed in automobile accidents in Texas alone who were not wearing seatbelts. Kailee Mills was part of that statistic.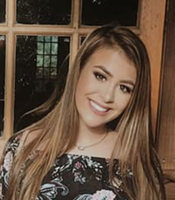 Vivian Luong, a current Klein Collins senior, said that Kailee has had a large influence on the next generation of students at the school and her energy, laughter, and service has had a significant impact on the community and will be carried on through the Kailee Mills Foundation.
Days after the accident, her parents David and Wendy Mills researched how big the problem of not wearing seatbelts is today.
Seeing the immensity of the issue, the Mills wanted to ignite change in Kailee's name. They founded an organization called The Kailee Mills Foundation whose mission is to "prevent fatality and injury resulting from non-seat belt use through awareness, education, and community involvement," according to the foundation.
"We immediately started the foundation just a few days after her crash.  It has grown to assist families and raise awareness all around the United States and beyond," President of the Kailee Mills Foundation and father of Kailee, David Mills said.
The Kailee Mills Foundation has a board of directors and a team of dedicated volunteers that help with outreach events. The Kailee Mills Foundation has gone on to organize over 150 Seat Belt Awareness events, award over 65,000 dollars in scholarships, and reach over 11 million people about the awareness of seat belt safety and is sponsored by numerous organizations such as State Farm, Planet Ford, and the Union Pacific Foundation. Klein Independent School District has played a role in the expansion and growth of the organization.
"There's nothing that could be more important than your life,"  Kailee Mills Foundation Executive Director Briana McCulloch said.
Upcoming events include a Buckled in Black Gala and an annual Buckle Up for Kailee 5K Run. Another method they use to spread awareness is through the foundation's merchandise and the Seat Belt Ribbon stickers.
Students are reminded of the danger of not wearing seatbelts, and it only takes three seconds to buckle up.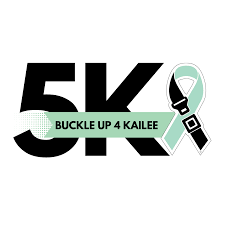 "I know Kailee is smiling down knowing that her life and death has touched so many lives and brought so much hope and joy to so many.  She was such a ray of light, and loved to serve others and serve God, so this is a fitting legacy for her," David Mills said.
The foundation's core belief is built on the philosophy that everyone has someone to buckle up for, whether it be a friend, family member, or colleague. Every person has touched the life of at least one other, but for Kailee Mills that number keeps on growing.
For more information or ways to support the cause, see Kailee Mills Foundation website or attend a Buckle Up  event near you.