High school students caught off guard for college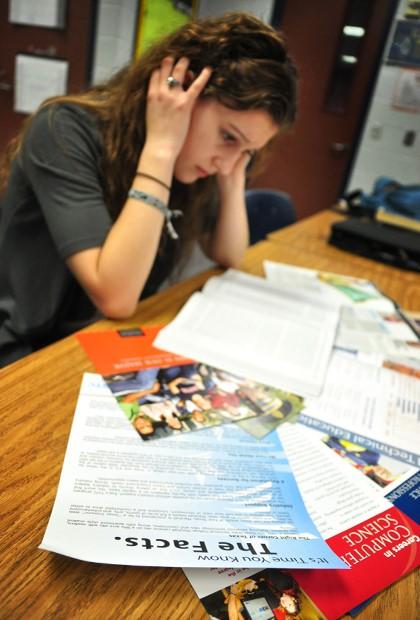 SAT scores have remained steady for the third year in a row. According to College Board, a non-profit membership organization of schools and colleges, only 43 percent of students were academically prepared for college courses in 2013.
According to senior Elizabeth Broussard, students can begin preparing for the SAT and college by taking Dual Credit and AP courses. To her, being completely prepared seems impossible.
"We can only be prepared so much," she said. "I don't think I will learn everything that I need for college in high school, but I feel the student body has a good start."
Counselor Emily Jennings feels that to be prepared, students must be responsible and dedicated in the classroom, taking advantage of high school education.
"The best way to prepare students for life after high school is to ensure that they graduate with a strong foundation in academics," she said. "I feel that students have opportunities to gain the knowledge they need to fully prepare them. Whether they take those opportunities to help them succeed is their choice."