High School: Expectations versus Reality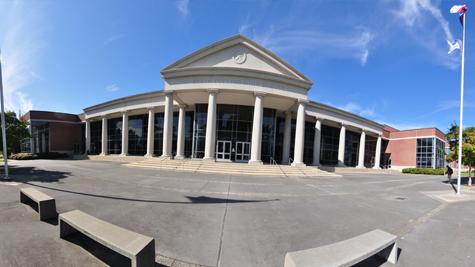 What's one movie that has dreamy romance, good friends, funny lines, adventures and a good protagonist? Scratch that. What's one genre that has dreamy romance, good friends, funny lines, adventures and a good protagonist? High school movies. It is hard to not love these films. Classics such as "Clueless," "Pretty in Pink," "16 Candles," "10 Things I Hate About You" and "Ferris Bueller's Day Off." Sure, these movies were made for teens, but why is it that teens relate to the films? The answer is simple; these movies have the lives that teenagers wish for and the storylines show the way teenagers feel.
What girl does not want to have a cute boy waiting outside of a church with his expensive red Porsche? It would be to die for. What boy would not want to skip school and have an adventurous day with his best friend and beautiful girlfriend? This is what young adults dream of. Teenagers want undeniable love, preferably proclaimed by a cute boy holding a boom box to a window like in "Say Anything." They want adventures like in "Papertowns," and of course, they want a killer soundtrack played behind the significant events in their life like the soundtrack in "Pretty in Pink," because that is an amazing soundtrack.
High school movies are brutally honest. Some of these movies portray what teens really go through, heartbreak, pain and sad times. High schoolers can identify to the feelings of not being good enough, of being embarrassed and being sad; but also to the good moments.
On the other hand, these movies portray unrealistic ideas. People say that it would never happen in real life. Well, sure maybe someone will not spontaneously start singing in a parade downtown like in "Ferris Bueller's Day Off." But, hey, anything is possible. Maybe it is unpractical, but it does not hurt to long for something like that to happen. Young adults are going to experience adventures and first loves and sweet memories. These films provide hope telling teenagers, "Hey, don't worry. You're young." They make young adults feel like anything is possible and that their feelings are valid.
High school films are a popular genre and have been for many years now. The reason that no one gets tired of them is because the storylines are so relatable to teens. They can be sweet and funny and a good way to get lost for an hour or two.