'Anchorman 2: The Legend Continues' to please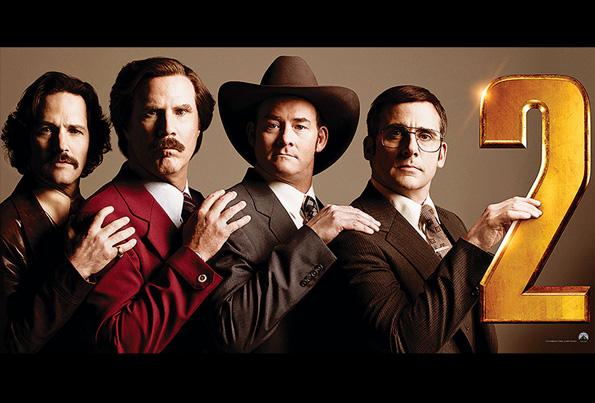 Upon exiting "Anchorman 2: The Legend Continues," I had nothing but positive remark.  As with the predecessor, the movie succeeded in presenting the audience with original jokes and hilarious gags by a star-studded cast.
Taking place in the early 80's, this film tells a comedic tale of what went on behind the cameras of news stations during that time.  The movie depicts, in it's own way, how news stations left essential global news and began using useless stories and the arrival of 24-hour news stations.  In the film, Ron Burgundy rejoins his old news crew to work his way back to the top in a new city while battling new foes in the struggle for power, love and perfect hair.
The jokes in the film will blindside you.  From characters rambling on and shrieking nonsense, to poking fun at O.J. Simpson in the early days, you won't see any of it coming.  The creativity of the characters was a major part of the movie's hilarity.  But to be honest, the funniest character was Brick, a loving two-year-old child in a grown man's body.  The role was customized and perfected by Carrel, who executes the characters simple mindedness and ability to spout nonsense on the spot.  The movie's obvious lack of organized script is made up for by the characters, jokes and overall plot.  I rate the movie 8 stars out of 10.  I highly recommend the movie to anyone wishing to see it.