Tristan Weinholzer makes move for future
Junior goalie Tristan Weinholzer tried out for the Texas Tornadoes ice hockey team the summer prior to his junior year. The Tornadoes are a U18 Tier 1 AAA team in Club Hockey Dallas.
In August 2013, at age 16, Tristan moved to a new home in Dallas with what is known as a "billet family." These families host young athletes during season and are intended to provide a "home away from home."
"My first billet wasn't a good fit, but my second has been excellent, anything and everything I could ask for from a billet family," he said. "The hardest thing was adjusting to new surroundings and a new school."
Tristan's father, Scott Weinholzer, explained that highly skilled players typically play on teams that travel to play equally skilled teams in other areas of the country. These teams are classified as A, AA and AAA with AAA being the highest caliber of minor hockey. Tristan feels ecstatic to play at such a high level of hockey at his age.
"This is the highest level to play without playing juniors or college," he said. "I knew I had an excellent tryout but when I found out that I made the team, my initial reaction was disbelief that I had actually made it and that I would be moving away from home."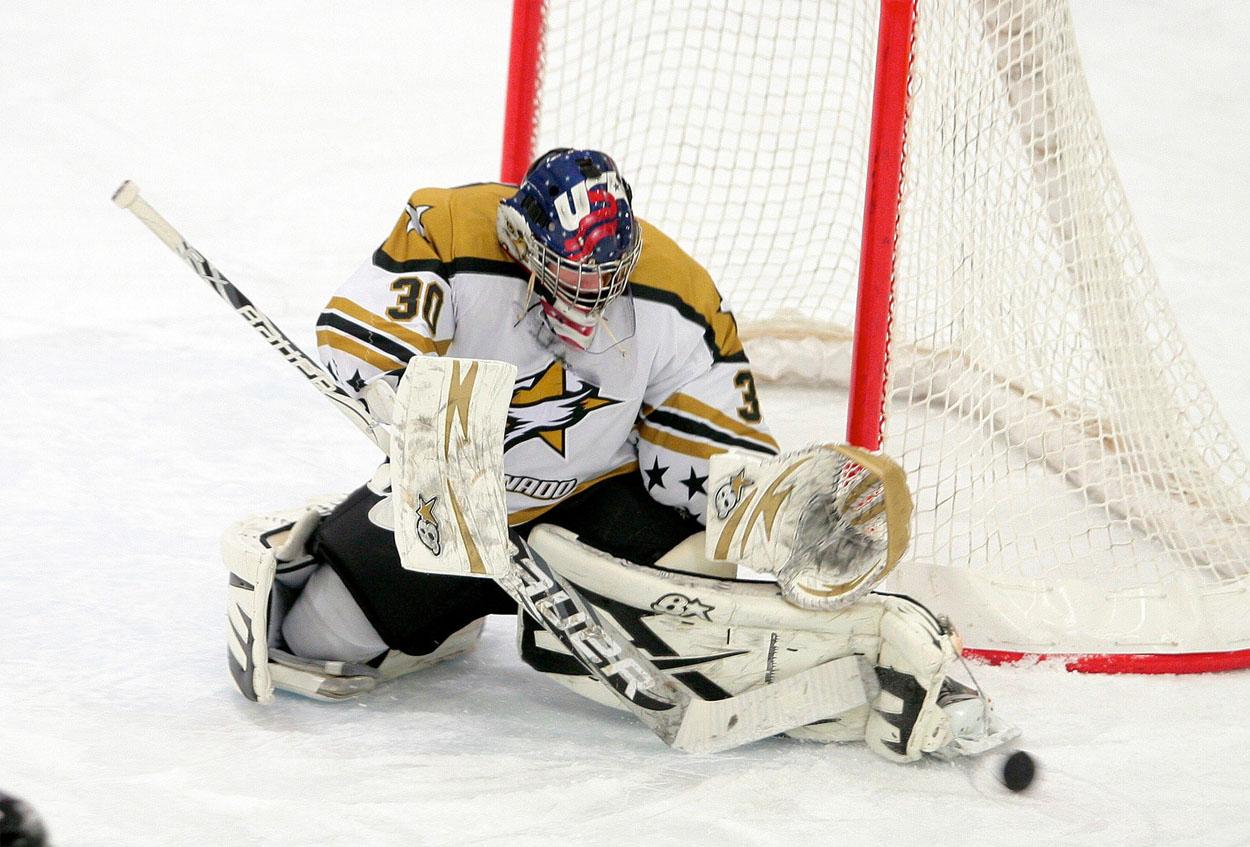 Houston club teams reach AA level while Dallas has two AAA level clubs, giving young athletes the opportunity to travel and be seen by higher level scouts. Tristan believes the biggest difference between Houston hockey and Dallas hockey is the intensity of the game and the skill level of competitive teams he has been introduced to.
"Having Tristan leave home at the start of his junior year was the most difficult experience we have had as parents," mother Allyson Weinholzer said. "Yet, we have felt insurmountable amounts of pride and respect for what he has accomplished."
Tristan's parents admire him for staying focused and maintaining his grades while following his dreams. After this season, Tristan plans to continue on this path by trying out for the North American Hockey League or United States Hockey League.