How do You Measure a Year: 75,600 Minutes
New educational policy allows public schools to make up minutes instead of days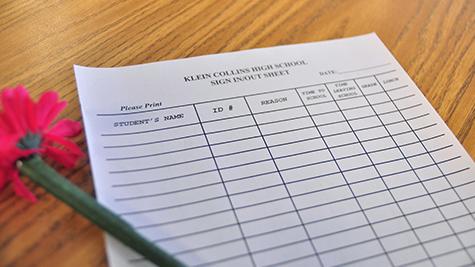 A new Texas state policy, House Bill  2610, was passed by the 84th Texas Legislature and will go into effect in Texas public schools on the first day of the 2016-2017 school year. Under the legislation, Texas schools needing a minimum of 180 days, will instead need a minimum of 75,600 school minutes.
According to assistant principal Ethan Barton, the biggest impact this legislation will have are on days when schools will need to cancel classes for the day because emergencies or severe weather. Currently, the district has to make up those days by having the students come to school on student holidays.
"There is really no change other than the way the time is presented, to give local school districts more options on instructional days," Barton said. "This is in case there are severe weather days. It also allows the districts and schools to calculate seat time and not days, allowing for a lot of flexibility in many areas of school accountability."
Under the new legislation, instead of making up those days on holidays, schools will be able to add minutes to a regular school week.
"I think [the new policy] isn't too bad," junior Grace Gill said. "I kind of agree with it because instead of making up [full school] days, we can make them up [with] longer school days. I don't want the days to be too long though, not three hours longer, maybe just 30 minutes longer."
Though this policy was passed late 2015, according to psychology teacher Mike Lum, districts are still trying to figure out how exactly to implement this new policy.
"I think the district is still looking at how to comply with the new laws," Lum said. "Stay tuned.  I am sure that there will be more [news] coming soon."