Keeping in touch
Klein ISD releases app for parents
Klein ISD released a mobile app for parents and students that allows access to district news, student grades, sports schedules and school cafeteria menus. Available by searching "Klein ISD" in the Apple App Store and the Google Play Store, the district is hoping the app will be a success. Parents, students and faculty members are encouraged to download the app.
Assistant Principal David Chaney feels that the rise in technology throughout the district has been phenomenal, allowing teachers and students to learn, communicate and work more effectively.
"The app is an amazing channel of communication for both parents and students," he said. "I think technology in general really sets students up for success, making their overall performance better by providing them with the resources they need."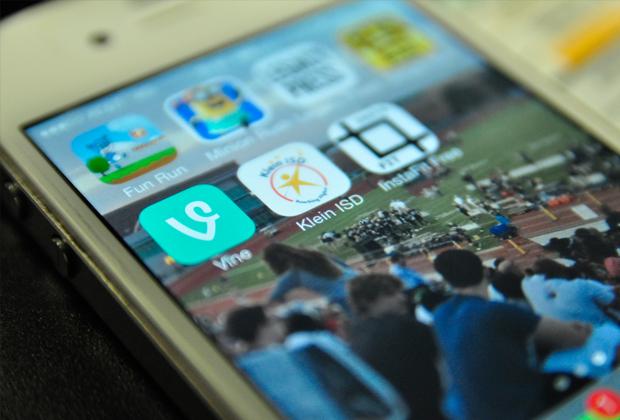 According to junior Devin Dionisio, the app will bring positive change to the district, helping parents and students stay updated on events.
"I think the app is a great idea," he said. "The district is moving forward, and I'm happy to see the progress they're making. Technology is starting to become a big deal, and I'm glad that Klein ISD is staying up to date."
Communications Manager Denise McLean reports that the app has reached 1926 downloads since it was first released in August of this year. As for the future of the app, McLean says Klein ISD continues to push for improvements, providing parents with more of the needed resources.
"We're always trying to load new, innovated and helpful programs for parents and students," McLean said. "We're hoping to make the app a big success and we're going to have some dynamic PDF's on there in the future regarding STAAR and end of course exams. We are doing the best that we can to ensure that parents and students have access to everything they need."