Something Worth Talking About
Learning languages can benefit students beyond communication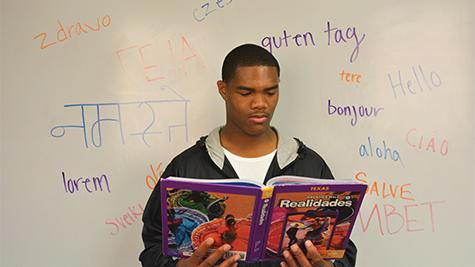 Under House Bill 5, foreign language is not always required for graduation.
Even though foreign language courses are not required, depending on the plan the student chooses, students should still elect to take a foreign language because of the many benefits it offers to students in the short and long term.
Learning a second language, besides opening countless doors in the future, also helps students have a better understanding of their own language. By having to study the structure of a different language they can take that knowledge and apply it to English. Also, English often borrows words from other languages, so by having vocabulary words in a different language, students can recognize root words and expand their vocabulary, which will be extremely beneficial on the English section of college entrance exams.  
Taking a foreign language increases awareness of other cultures. For example, in a Spanish class students are not only taught the language, they are educated about different holidays and customs in the Spanish culture, such as Dia de Los Muertos or Cinco de Mayo. Students will learn to respect and appreciate the customs and culture of countries different than theirs and grow more tolerant of things different than them. They will learn to be more open-minded, which is crucial in a community as diverse as ours.
Depending on a student's graduation plan, two years of foreign language may not be required to graduate. Although it is not required, students should still opt to take foreign language courses. Even if a student feels they do not need to learn a language, the benefits will help them beyond being able to communicate with others. As foreign trading and relationships increase, more and more companies are looking for students and graduates who are fluent, or speak, different languages in order to hire them. The ability to speak multiple languages is imperative for students to increase their chances of being hired. Also, taking a foreign language will look great on a college application, and if the student chooses to pursue the language and become fluent, they will become more employable, and therefore more successful later in life.
Students should definitely take a foreign language in high school or middle school for their own benefit.