College degrees becoming necessary in modern economy
Economists and counselors agree that the economy today is more knowledge-based and that it increasingly becomes more important to receive higher education.
Counselor Tammy Morrow said that success in the modern economy requires some kind of post-secondary credential.
"Credentials can come from a variety of sources including colleges, universities, community colleges, junior colleges, career/vocational/trade schools, or military training," she said. "College graduates will be progressing and moving up the chain, compared to others without that academic accomplishment."
According to the Bureau of Labor Statistics, the unemployment rates for students with only a high school degree was double that of those with at least an associate's degree in 2009. Senior Christopher Garza said that college provides a higher level of education that prepares young adults for the work force.
"Now we live in a world where new skills are made every day and competition is always on the rise," he said. "With a college degree, it is easier to get a job and have a career that is worthwhile."
Some students feel that the cost of college might turn them away from getting a college degree. Sophomore Cindy Wang said that getting a college degree is expensive and does not necessarily provide security in jobs.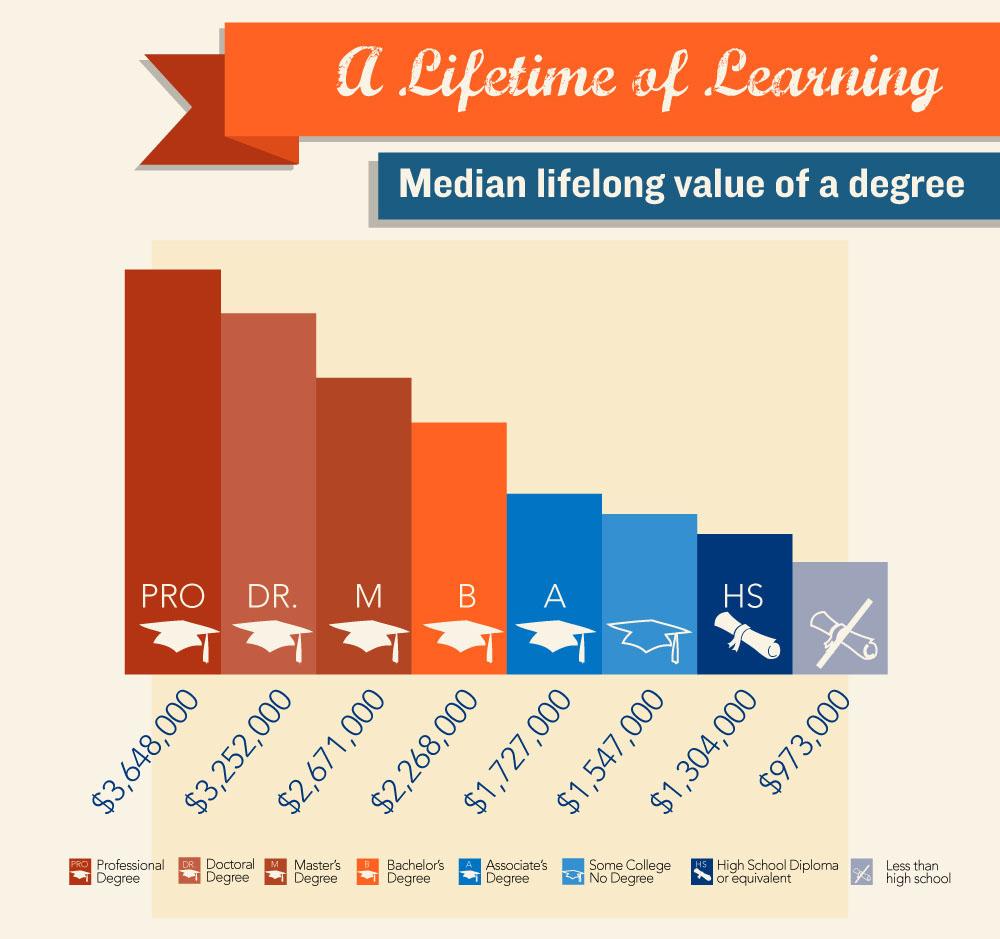 "Paying for college creates tons of debt that is hard to pay off and it's not fair to the economically disadvantaged," she said. "Even after receiving a college degree, getting a job can be difficult and it's sometimes hard to find a job that is related to the degree received."
According to the U.S. Census Bureau, the average yearly income for individuals with only a high school diploma is $14,349 compared to average yearly salary of $45,648 with bachelor's degrees. Still, some students choose to start working right after high school rather than going to college.
"If students need money, they should work a job while attending college," Junior Paige McPeek said. "The older a person gets, the less likely they are to ever go back and receive a college degree."