Preparation for preparation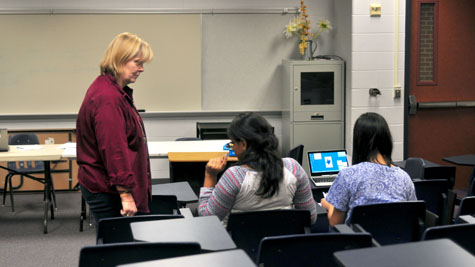 On Oct. 14, all sophomores and juniors will take the Preliminary Scholastic Aptitude Test, also known as the PSAT.
"The PSAT is a practice exam for the SAT," lead counselor Kayla Shaw said. "It helps students practice for the big SAT needed for college, and it gives them kind of a score range of how they would do on the SAT, because the SAT is what they use to get into college."
The PSAT shares a similar format as the SAT. Both have three sections; math, critical reading and writing skills.
"I think the PSAT is very important because those students who are on the college bound track definitely need prep before they take their SAT," Shaw said. "This is the perfect opportunity for the whole campus to prep for the SAT."
The PSAT is also called the National Merit Scholarship Qualifying Test. Students that meet the state mandated score qualify for the National Merit Scholarship Program.
"The state tells us a different score each year, but it's basically the very top scorers of the PSAT that can become a National Merit or be in the running for it," Shaw said. "The National Merit can actually win a grand amount of scholarship money."
This year a National Merit Tiger Den was made specifically for juniors that did well on the first PSAT and have the potential of being in the National Merit Scholarship Program.
"It's a group of juniors that took the PSAT last year and are the highest scoring in the school, about 60 of the top scorers in the school," National Merit Tiger Den teacher Liz Salinas said. "We're concentrating on helping them improve their scores which will create a possibility for National Merit."
In the National Merit Tiger Den, students are learn tips and tricks to the about the PSAT to make the test more familiar.
"I feel better prepared for [the PSAT] this year than I was last year and that's probably because of the Tiger Den," National Merit Tiger Den junior Heather Ren said. "It really does help out."