Digital drama
Teens face online bullying through social media
She stares at the computer screen as tears fill her eyes. The words haunt her, and even though she wants to look away, her eyes are glued to the screen. The horrible words written about her will remain on the Internet forever. She feels exposed, embarrassed and hurt in every way, and there is absolutely nothing she can do about it.
According to the Cyber Bullying Research Center, half of young people on social media sites have experienced some form of cyberbullying, 10 to 20 percent of those experience it regularly. Communication Applications teacher Kami Faldyn feels this digital drama has come from the abundance of technology available for communication.
"Technology has become prevalent in day-to-day interactions with people," she said. "Students rely on technology. Most of their communication is over the Internet, so it's no surprise that cyberbullying is on the rise."
Senior Sushmitah Ram feels that communication over the Internet has made bullying easier, allowing bullies to think there will be no consequences.
"The computer makes bullying easier because face-to- face, people definitely say less of what they're thinking," she said. "It's hard to say something to a person's face. Through a computer, people are limitless on thoughts. They say exactly what's on their mind, without realizing the harm they're bringing."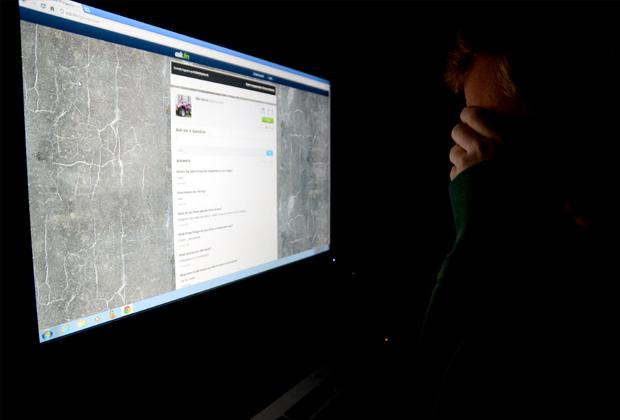 According to the Cyber Bullying Research Center, cyberbullying victims are more likely to have low self-esteem and contemplate suicide. Junior Virgil Tumbaga feels the harm inflicted on a victim after a cyber incident can be endless.
"The problem with cyberbullying is that multiple people can easily gang up on one person, making them feel weak and insecure," he said. "When social media became the number one form of entertainment, people started using it negatively, posting mean statuses and posts about others. It's hard for a person to know that someone wrote something bad about them for everyone to read."
According to the i-SAFE foundation, over half of the victims do not tell their parents when being bullied. Ram understands the lack of communication between parents and victims, and feels its root is the exposure of being a victim. She thinks that the situation can be bettered by providing educational programs about cyberbullying at schools.
"I see stories about bullying all the time, but people never really think to teach about cyberbullying," Ram said. "Most schools don't do much about it because it doesn't happen on campus, but schools need to educate children and enforce consequences. Until the students are educated, they won't stop. Everyone needs to know that any form of bullying is wrong, and even though they are doing it online, they will still face consequences."