Foreign exchange students celebrate Halloween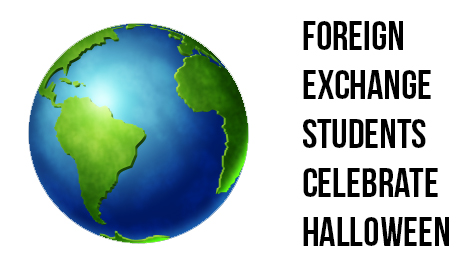 He walks out of the front door on October 31. Children dressed up in costumes scaring each other and knocking on doors asking for candy. Confusion runs through his mind. Jiri Svec never had Halloween in Czech Republic.
Foreign exchange students are going to experience their first Halloween this year but also will be missing some of their countries holiday traditions they are used to.
"I have seen movies," senior Jiri Svec from Czech Republic said. "In our country we celebrate the memory of people who have died."
People in Czech Republic do not have as many holidays as we do in America.
"I think a lot of people in my country want Halloween," Svec said. "We don't have a lot of holidays."
According to Maren Punke, from Germany, her country has Halloween but have different traditions.
"Halloween is my sister's religion," senior Maren Punke said. "In Germany, sixteen year olds are only allowed to have a boring mask, so it is fun to dress up the whole body and not just the face."
El Día de los muertos (Day of the Dead) pays homage to the people who have passed away according to spanish teacher Donna Meredith.
"Family members make an alter that signifies the past loved ones and tradition would say that the loved ones would come back on Halloween and enjoy what was prepared made for them," Meredith said. "Halloween in Mexico is spent paying respect for those who have died."