Christopher Lestage – Athlete of week
He holds his breath as he awaits the results. Being a varsity swimmer, he dedicates every second of his free time to what he loves most. This is it. Breaking this record would make all of the hard work and persistence well worth it. As the results come in, the pressure is off, and he knows that this is what he's meant to do.
Junior Christopher Lestage has been on the varsity swim team since his freshman year. While his swim career is a rewarding experience, the hours of work and dedication often seem endless.
"I practice twice a day, every day, five days a week," Lestage said. "It's fun seeing the results of practice."
Junior Jamie Owens believes that this hard work and dedication is what sets Lestage apart and makes him a role model for others on the team.
"He's a really good swimmer, he's really dedicated, and he's fast," she said. "He's also a good leader, and I feel like some of the younger ones look up to him."
While hard work is an important aspect in Lestage's success, team captain and senior Vincent Carag believes that positive attitude is key.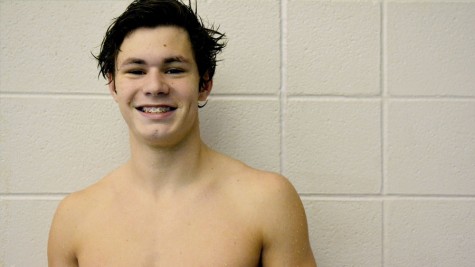 "He's really happy every single morning, and that's a lifter for being up at 5:45 in the morning," Carag said. "Having someone around who's very optimistic is very good for morale. Just showing up with a positive attitude, and motivating people to practice is extremely helpful."
For Lestage, the most important part about being on a team is encouraging others. He says that helping someone improve is one of most rewarding parts of being a swimmer.
"When people are getting down, I try to help them out," Lestage said. "I try and lift everyone up and help them race faster."