Wrestling Prepares For Hurricane Classic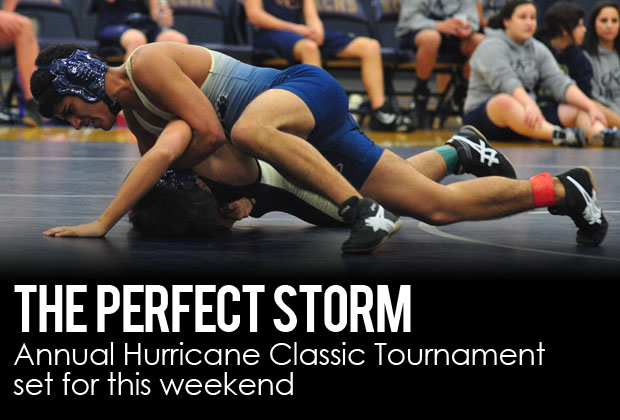 Wrestling will host the annual Hurricane Classic this weekend, with over 35 teams from Austin, Oklahoma and the surrounding Houston area competing.
Varsity wrestler and senior Grayson Kelly is excited to see what the competition has in store.
"My goal for the Classic is to show that the hard work that my team and I put into our training can and will take us all the way to the top," Kelly said. "This tournament means quite a bit to the team. It's a representation of our program and what we strive to achieve. The classics of the past have turned out really well, and we have earned the reputation of running one of the smoothest tournaments of the year."
Wrestling coach Kenny Rucker hopes this year's tournament will be as successful as years past.
"Over the years our boys have always placed in the top 10," Rucker said. "The girls have continued to place in the top five. Last year there were 70 State qualifiers that competed at the Hurricane Classic. It's always important for our teams to win, which is why we work so hard at every single practice. If they don't win they will be able to walk off the mats with their heads up and be proud that they gave it everything they had. "
Coach Rucker encourages students to attend the tournament and support the wrestling team. Tickets are $5 per day with free admission for children under 10. The tournament begins at 5:30 p.m. on Friday and 9 a.m. on Saturday.